Death is a great enemy to each and every human. It is something that is greatly feared, although it is not escaped. It takes both good and bad, poor and rich, old and young. It takes both male and female leaving behind broken hearts of humanity.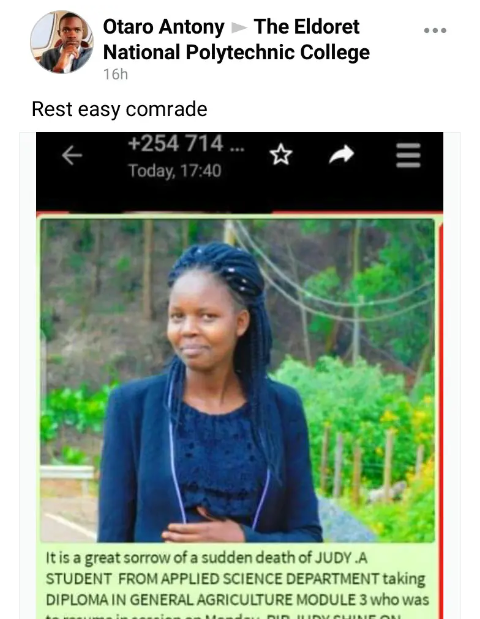 The Eldoret National Polytechnic College is mourning the sudden death of their Bonafide student.The college has lost a student by the name Judy who was from the department of applied science.
The late was taking Diploma in in General Agriculture, and she was in her third module. To lose such a determined comrade is so painful since the country requires more educated people. We are really sorry to have lost such a youngster.
The deceased was said to have succumbed after short illness which resulted to her death. We wish to send our heartfelt condolences to the fraternity of Eldoret National Polytechnic College for losing a comrade.
May God console the entire family of Mrs Judy that has been left behind. May her soul rest in eternal peace.
Content created and supplied by: Asuma (via Opera News )