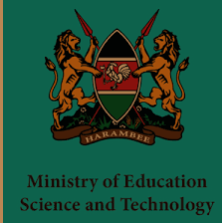 The ministry of education has now issued new directives with the aim of ending the current unrest and unruly students in the schools in this country. Teachers in various schools in different parts of this country are now passing through hard times after some students in their schools have been misbehaving. This cases have gone high after the ministry of education reopened all the schools on January 2021 with the motive of compensating the 2020 lost academic year
Surprisingly, No week has gone without indisciplined cases reported across the country, these cases include burning of the schools, fighting teachers, fellow students and junior staff members of the schools. Also some students have been sneaking from school to spend time with their lovers for love affairs. Therefore the ministry of education has been seeking the possible means of ending this indisciplined cases in the schools to allow learning to go on smoothly.

As a result the ministry of education through the PS Belio Kipsang issued a circular notice to all schools directing all the school principals and headteachers in boarding schools to reside in their respective schools so as to monitor students closely wherever they are at all times.
Equally the ministry of education directed the security should be tightened in the school dormitories in order to contain arson cases in schools. Again the school principals and headteachers are directed to notify police whenever the indisciplined cases occur in the schools.
This is good news to especially parents who have been incurring huge amount of compensating the lost properties after students express indisciplined cases in the schools.
Kindly feel free to share, like and give your views.
Content created and supplied by: Bundii (via Opera News )