The worrying Kapedo situation has brought about the hidden revelations of some part of the country. The pictures going round show children with guns and which they prove to be perfect at using. The environment that the children grow in highly contributes to their prowess in using the machine guns. Though the government initiated the 100 percent transition from primary to secondary schools. In Kapedo school is meant for very few.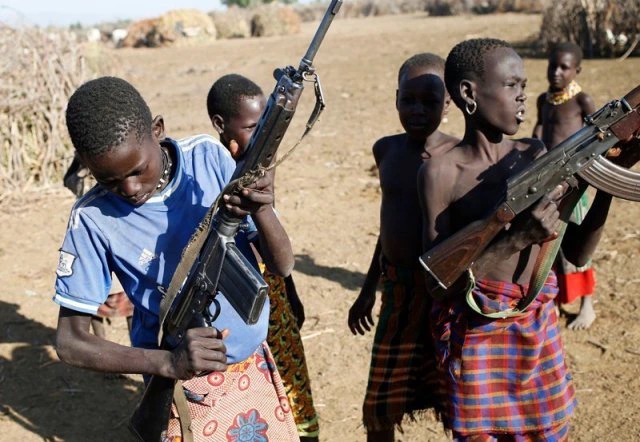 (Kapedo school age boys show how to use guns)
Those who enroll to school especially the basic primary education are big boys and girls who already have the knowledge on using guns. To them pens are new tools which they learn to use at a later age. This sends a message to the government on the importance of promoting rural development in a bid to take education to the locals.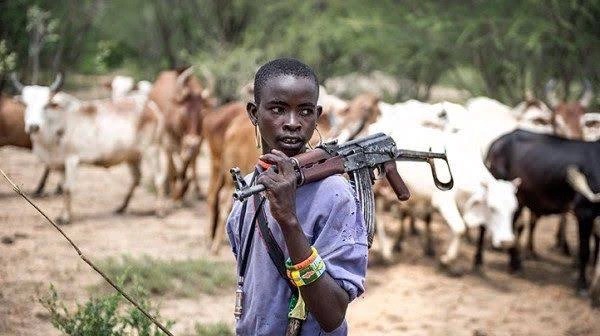 The government use of force in trailing and flushing out bandits is met by resistance owing to the residents illiteracy and experience in using wespot similar to those of the police. Educ is said to be a mind opener and an enlightment towards making positive approaches in life. The importance of peace is never comparable and the government should realize that their prolonged stay at Kapedo continues to create more harm than good to the residents. Children are not schooling neither are they getting any form of training apart from their normal guns while herding cattle.
Content created and supplied by: Kenyahub (via Opera News )