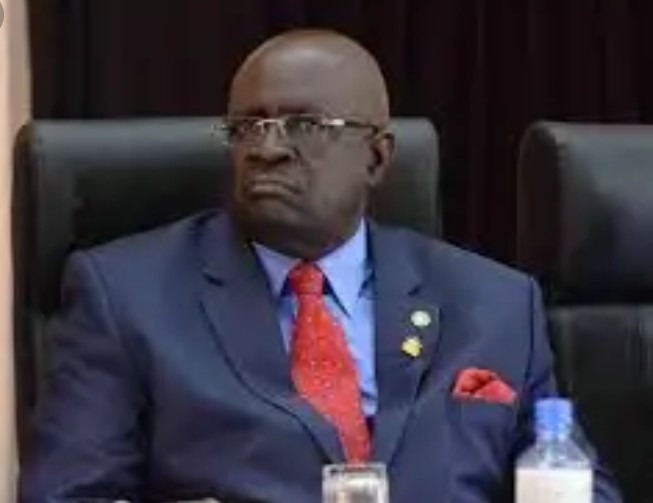 All pupils should be given equal chances at school and do examinations like others. It is sad for a learner to study from Nursery Class upto Class Eight and fail to do National examinations because of school fees. Furthermore, all parents are not equal as some of them cannot afford even lunch. Some teachers are not fair and they prefer money than the future life of innocent children. Also most teachers are role model and everybody should follow their footsteps.
Like this report, Cabinet Secretary Of Education, George Magoha has ask Teacher Service Commission to take actions against the deputy headteacher who made a Pupil to fail doing KCPE Exam . Magoha has announced this today. The said learner, did not do English Composition paper after been send home to bring lunch fee of 400 Kenyan shillings. It is very terrible for said deputy headteacher to do that to innocent child. In fact actions should be taken and he should be responsible.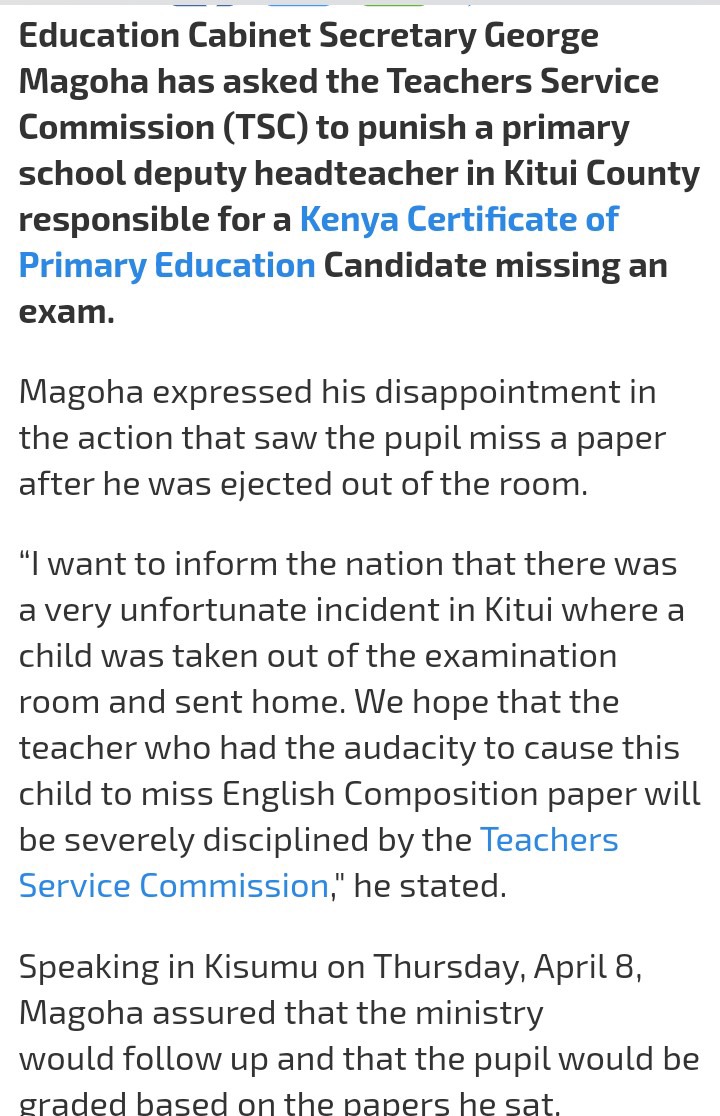 What are your views?
Comment and share
Content created and supplied by: Tabbyfeloh (via Opera News )