Form three student from Rwambati school which is located in Nyeri county has been arrested after attacking three of his teachers before beating them badly.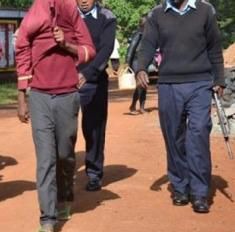 According to the source, the unusual incidence occurred today at the school compound when students had completed their games and they were supposed to resume for evening classes.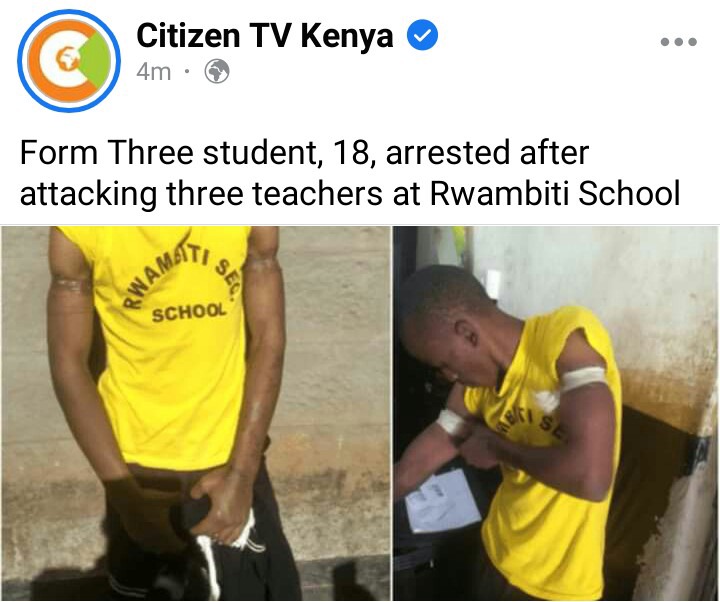 Several students resisted getting back to class which forced the three teachers to control them. Further investigation revealed that the student instead became rude and started beating his teachers.
Source have it that the three teachers were overwhelmed and ran for their dear life to the staff room. The school principal was forced to call for police officers from Kirinyanga who later arrested him.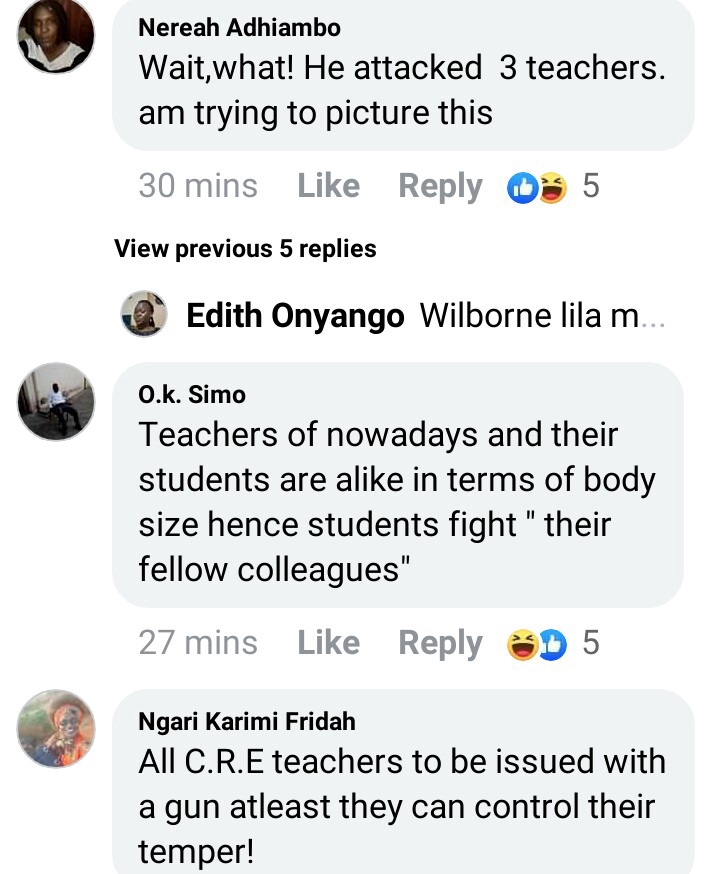 This incidence comes barely a day after other series of cases of students burning school dormitories and destroying properties worthy thousands of shillings. Parents and teachers called upon the ministry of education to take immediate precautions upon the indiscipline trend.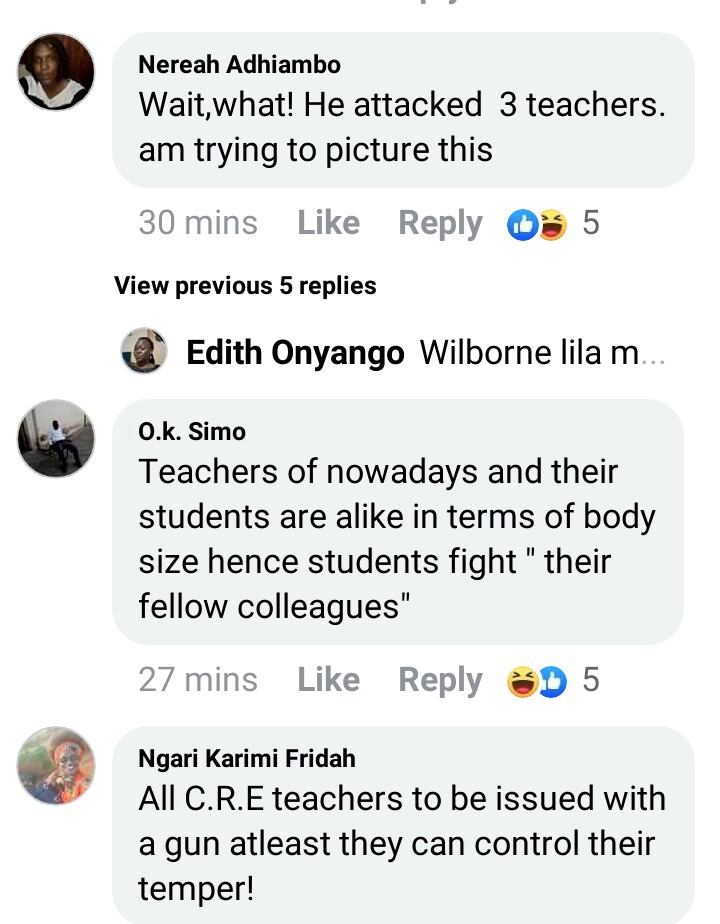 Content created and supplied by: MissedCall50 (via Opera News )