Nowadays, cheating in exams has become a normal thing. People don't comply with the exams rule and others copy from their fellow students in an exam room. Because cheating in exams has consequences, students have come up with cheating methods that are outstanding. These cheating methods make it very hard for them to be caught. Below are 5 genius exam cheaters that should be rewarded for their techniques.
1: Using a fake hand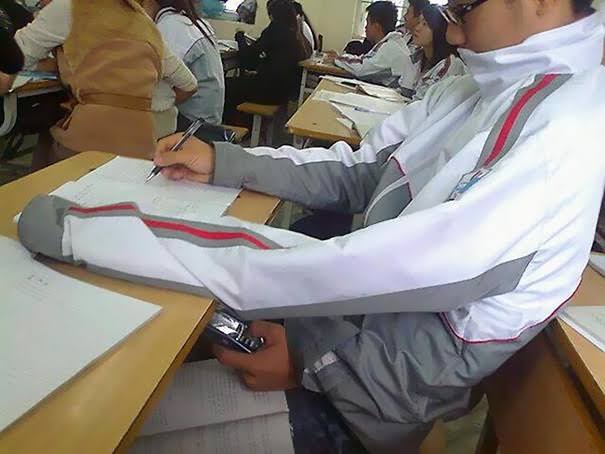 This students makes the teacher believe that both hands are on the table by using a fake hand. He uses one of his hands to copy answers in the phone under the desk.
2: Hiding answers in fingernails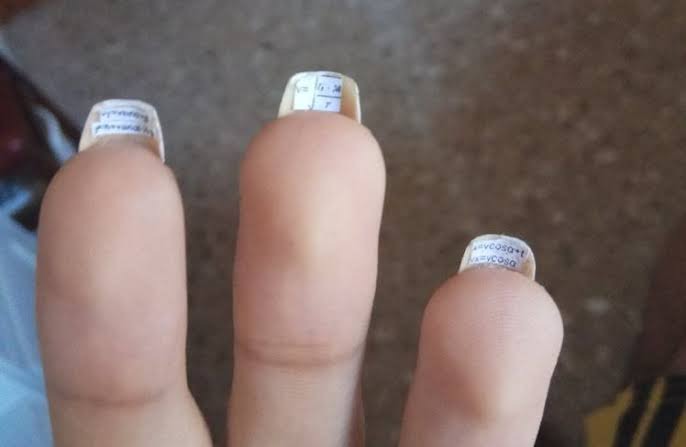 This student wrote answers on small pieces of papers and hid them in the fingernails.
3: Writing math formulas on fingers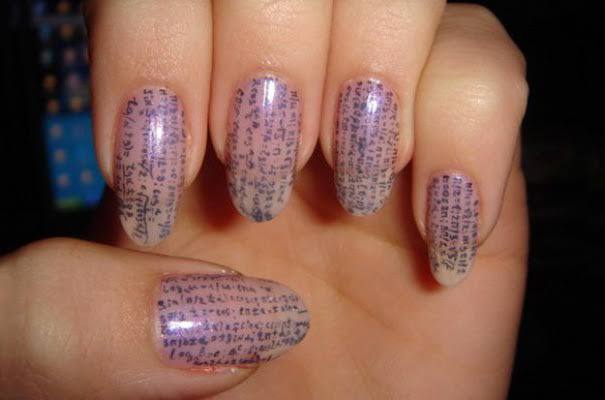 Look at these fingers and you will think that this is fingernail pedicure done for beauty. This student wrote math formulars on the fingernails.
4: A phone in the calculator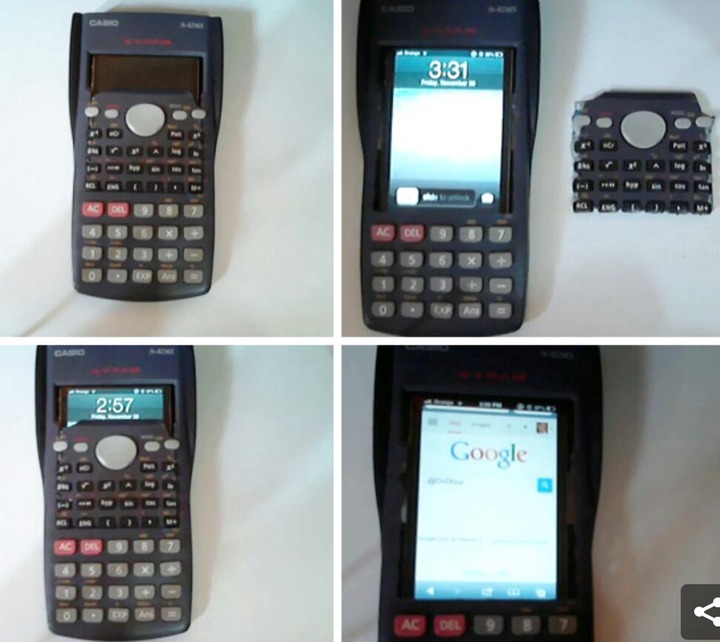 You may think that this is a normal calculator but take a close look and you will notice that there is a phone hidden in the calculator.
5: Writing answers in a rubber box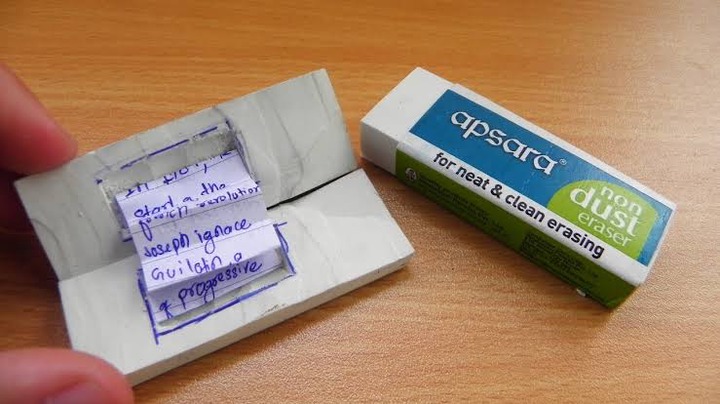 One may think that that is a normal rubber box. This student wrote answers in the rubber box. It is very hard for the teacher to suspect the student.
Content created and supplied by: Michaelkilonzo97 (via Opera News )