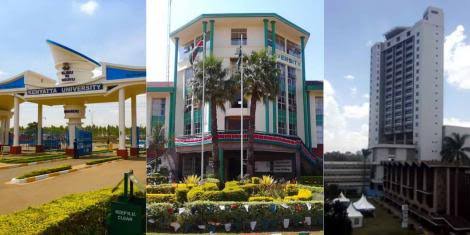 Following the deliberation meeting held 29th January 2021, Technical University of Mombasa released exam results for all students who sat for their papers in November and October after the ministry of education directed that all universities and colleges reopen after a long break following the outbreak of the novel coronavirus.
In the memo dated 1st February 2021, the university has scheduled a date for special and supplementary exams for students who missed their exams and those who scored a grade below E respectively. According to the memo, all the exams are slated for March 8th and not March 18th as all students expected.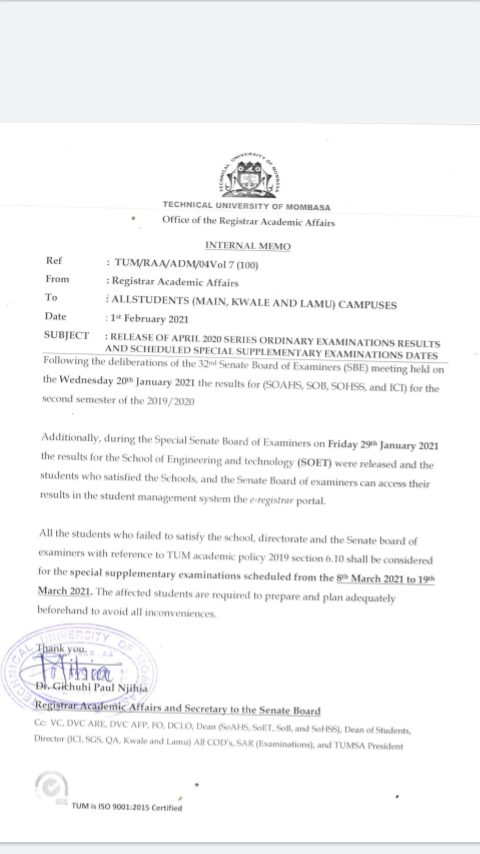 The University Senate board asked all affected students to adequately prepare for the exams to avoid inconveniences. All students who are expected to sit for supplementary exams shall be required to pay ksh.1000 per paper while those who missed exams for one reason or another shall be allowed to to sit for their respective exams after completion of school fees.
The University is set to officially reopen for all students in May 2021 after a long holiday.
Content created and supplied by: Mavin_Mabonga (via Opera News )