Will you quit? In the newspaper today there was a story of a school head who quit being the principal.
She was asked by the husband to quit the roles or loss family.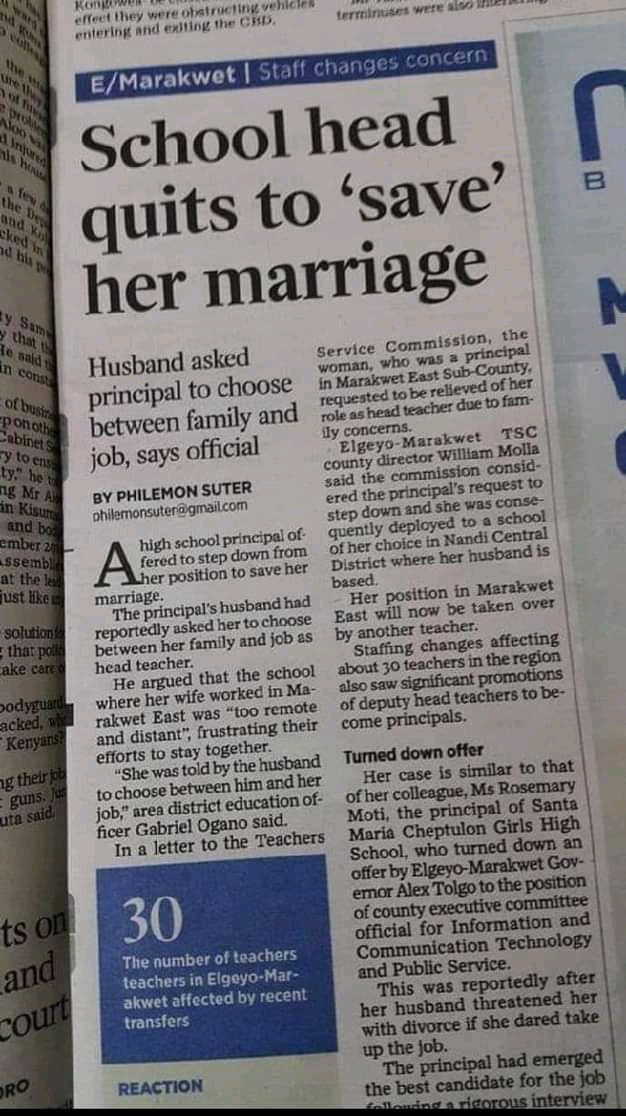 In a letter sent to TSC, the Madam requested to be relieved the roles of being the school head.
She requested the commission to deploy her near the husband's place.
She was serving as a principal in a Elgeyo Marakwet county based school.
Elgeyo Marakwet TSC director said the commission considered her decision and it consequently deployed her to a school of her choice.
Her position in Marakwet county will be taken by another person now.
The husband argued that the schools her wife was teaching was too remote and distant from him.
This is why she was deployed to Nandi central where her husband is based.
She will be a classroom teacher now.
She isn't the only person to decline offers due to marriage constraints.
Ms Rosemary Moti also declined an offer by governor Alex Tolgos. She had been appointed to be a member of county chief executive board.
She is serving as a principal in Santa Maria school.
Will you quit job to save marriage?
Here are some comments from citizens.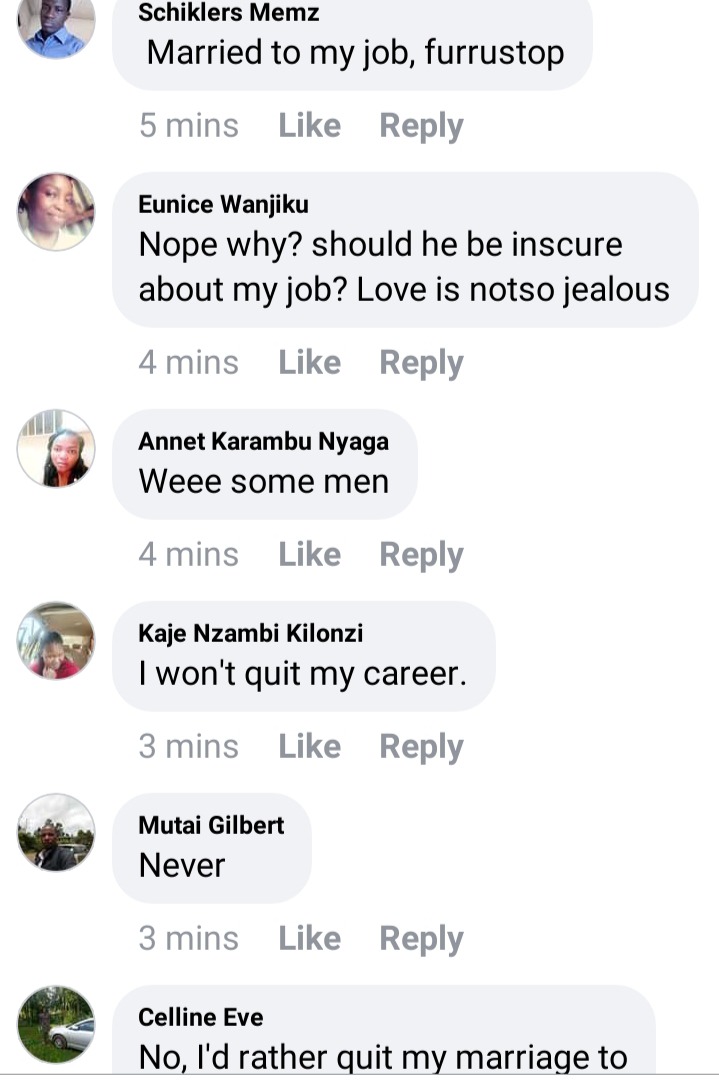 We wish her all the best.
Thanks.
Content created and supplied by: Mazaf (via Opera News )