Depressing News From Dr Aman To All Kenyans Today!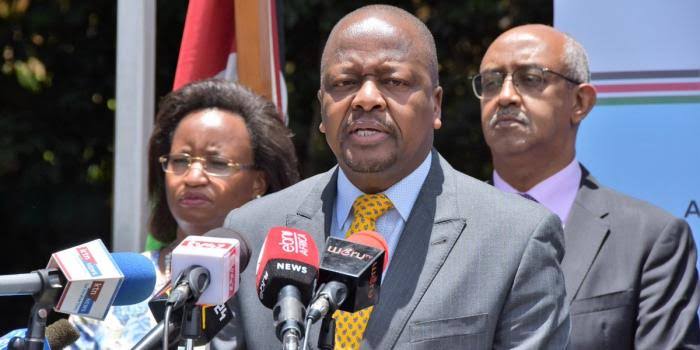 The Ministry of Health through its CAS Dr Rashid Aman has now delivered today's Covid-19 Updates from Afya House.
CAS Dr Rashid has confirmed that 605 person(s) have tested positive for the deadly Covid-19 disease, from over 4000 total samples tested in Kenya over the past 24 hours. Kenya's Caseload now has now jumped to 23202 while that of cumulative samples tested Jumping to 322923.
From new cases reported today, 401 are males and the rest 204 cases are females while in terms of the age gap, 2 months old is the youngest while 99 years old is the oldest case according to Dr Rashid.
However, on a positive note, Dr Rashid has announced that 587 more patients have recovered from the deadly virus over the past 24 hours.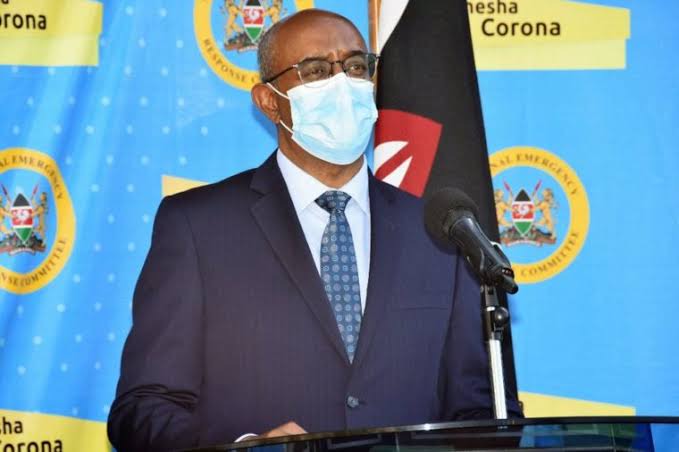 From the 587 new Covid-19 recoveries reported today, 500 of them came from Home-based care while the rest 87 were discharged from various hospitals in Kenya.
Dr Rashid has also announced that 9327 people have recovered from the Covid-19 since 1st of April when Brenda and Brian won the Victory against the invisible enemy.
Dr Rashid has saluted all healthcare workers for their commitment and sacrifice of serving the country during these trying moments.
Sadly Dr Rashid has expressed his heartfelt consolation to the families of the departed after 6 more patients were confirmed to have lost their lives to the Covid-19 ailment over the past 24 hours. 388 is the new death toll in Kenya now as far as COVID-19 deaths are concerned.
Dr Rashid has urged all Kenyans not to disregard the social distancing and wearing of surgical face masks while in public places as key tools in winning the war against the invisible enemy.
Additionally, he has also urged kenyans to dispose of their face mask properly as they take proper precautions. He has confirmed that wrong disposal of face masks may trigger the pandemic. To resolve this, the Ministry of Health is working with the county government to ensure all dumping sites are fumigated.
Source: Davidnthua578 (via Opera News )