This formula is derived to assist in calculating the volume of frustum cut from a cone shape objects.Other methods of solving the same problem is found to be taking longer in calculations, especially in high school level.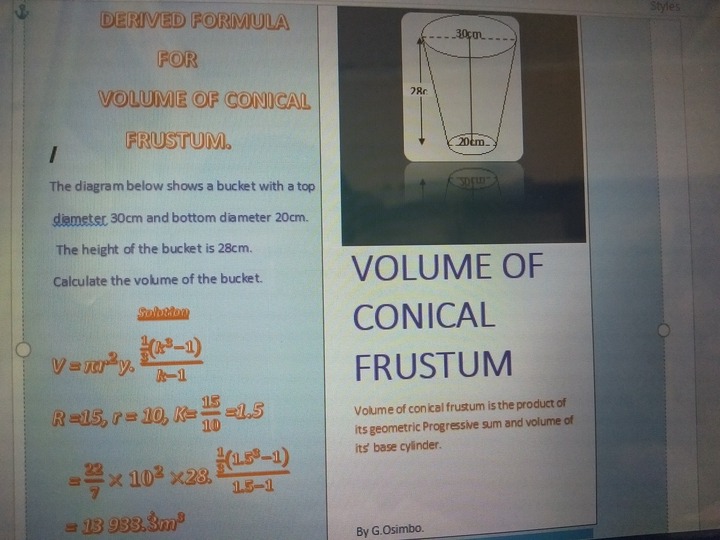 The formula is simple and easy to substitute values to get answers of such problems.From that formula, the volume of any frustum is a kind of the product of a cylinder and sum of first three terms of a geometric progress.
Therefore, it is clear say that you need to use combined formuls of getting volume of acylinder and the one for getting sum of n term of G.P, but n = 3 in this case. You can see the images below to understand how it is derived clearly by Godfrey Osimbo (G.Osimbo) one of the greatest mathematicians: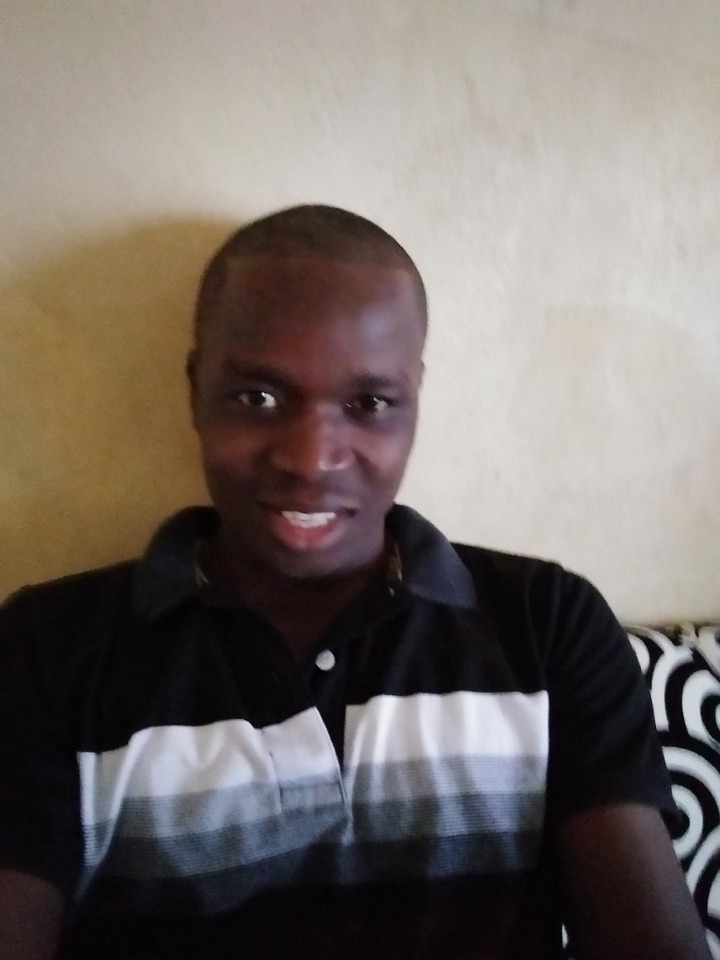 Now follow through;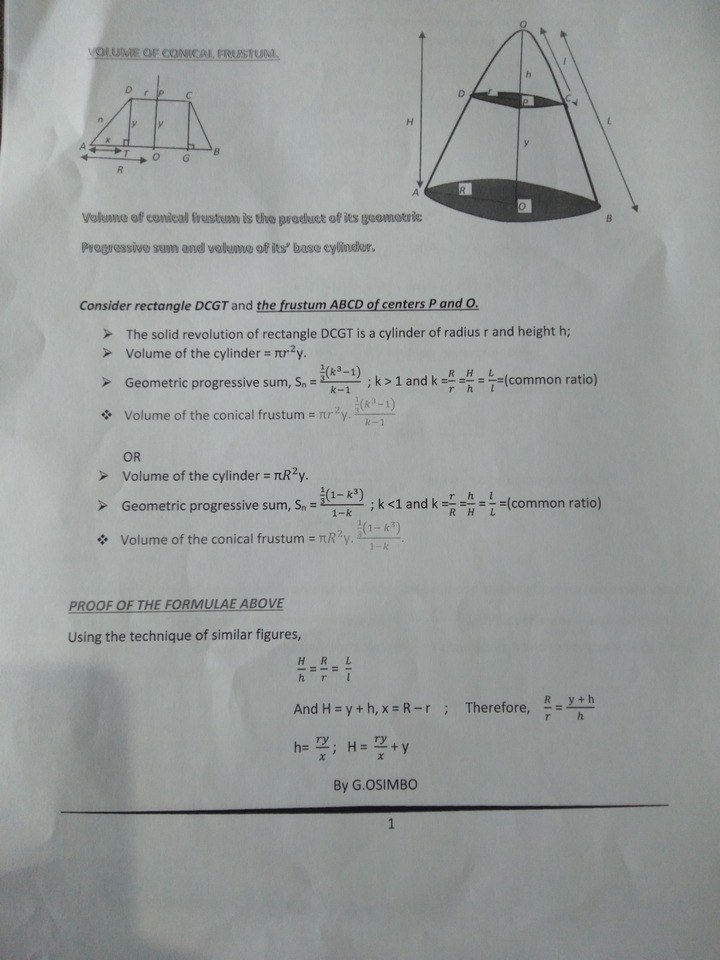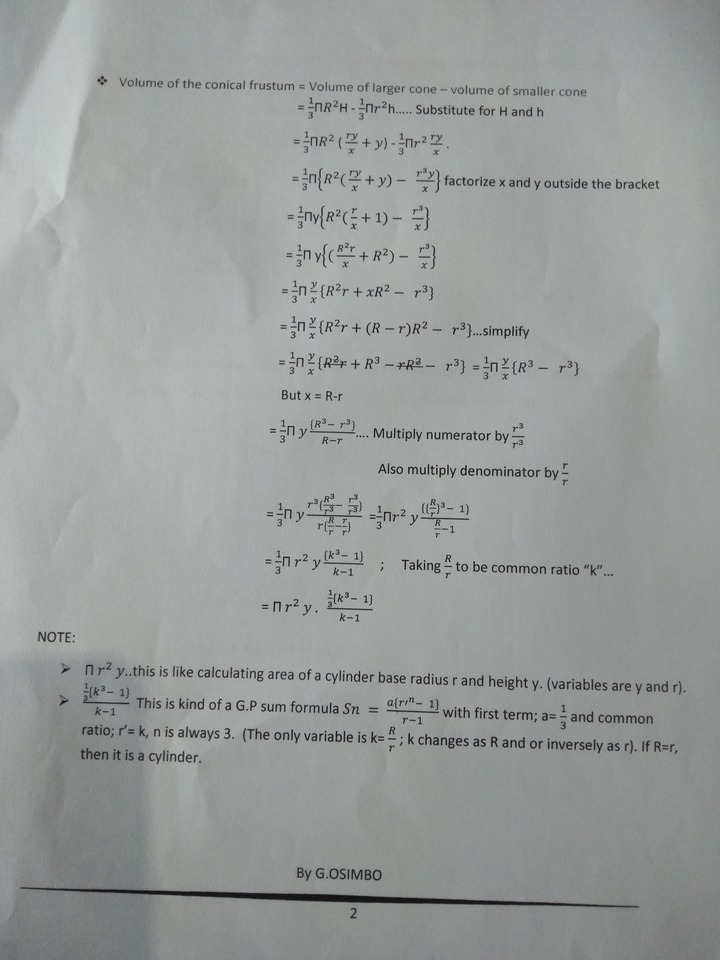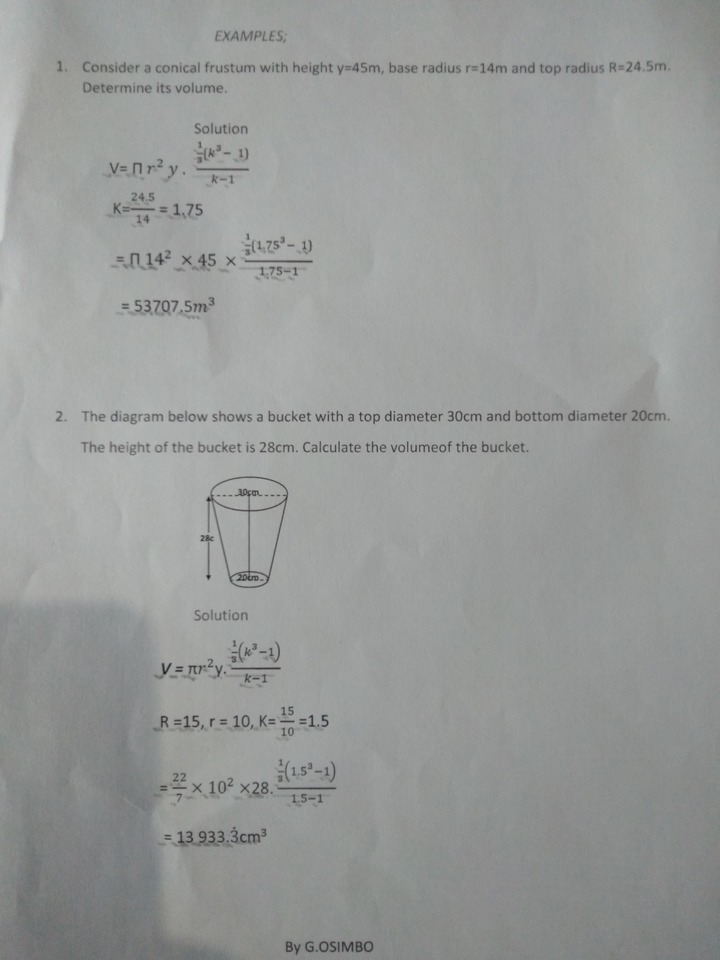 This is one of the formulas which has motivated many Learners and make them enjoy mathematics.
Share, like, comment and continue checking for more informations.
Content created and supplied by: Rosymbo (via Opera News )