A woman by the name Faith Thumbi has taken to social media to expose Mwihoko Primary where a headteacher is alleged to have pulled a class eight pupil's private in front of other pupils.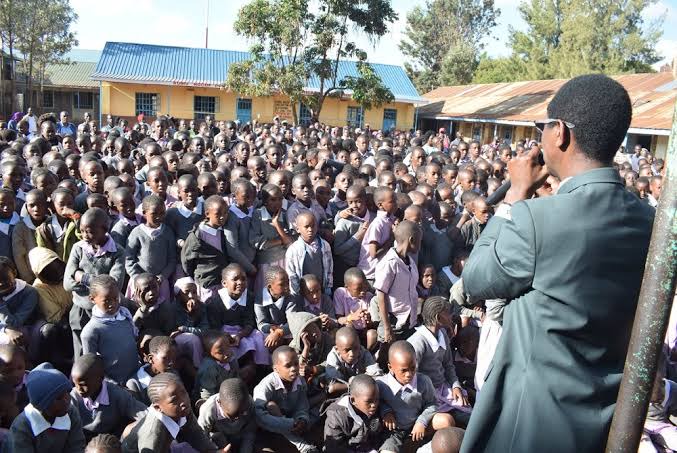 (Photos courtesy, previous incident)
According to the Faith the school is also alleged to have assaulting class eight pupils where they are brutally beaten to a point of leaving them with nursing wounds something that has left many pupils with fear.
Many have flocked at the post which has spread on social media like bush fire claiming the incidents happening in the school school be investigated since the pupils might be undergoing alot of abuse.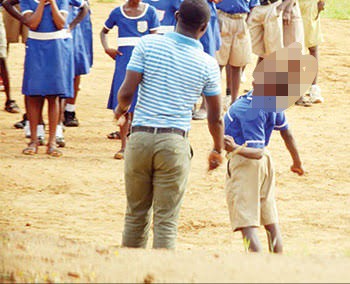 Many have gone ahead condemning the headteacher some going further to tag cs George Magoha urging him to visit the school and investigate the incident claiming the headteacher should be arrested immediately.
Many have gone ahead urging parents to be listening to their kids since some might be undergoing through depression due to the things they are going through in silent and they end up committing suicide.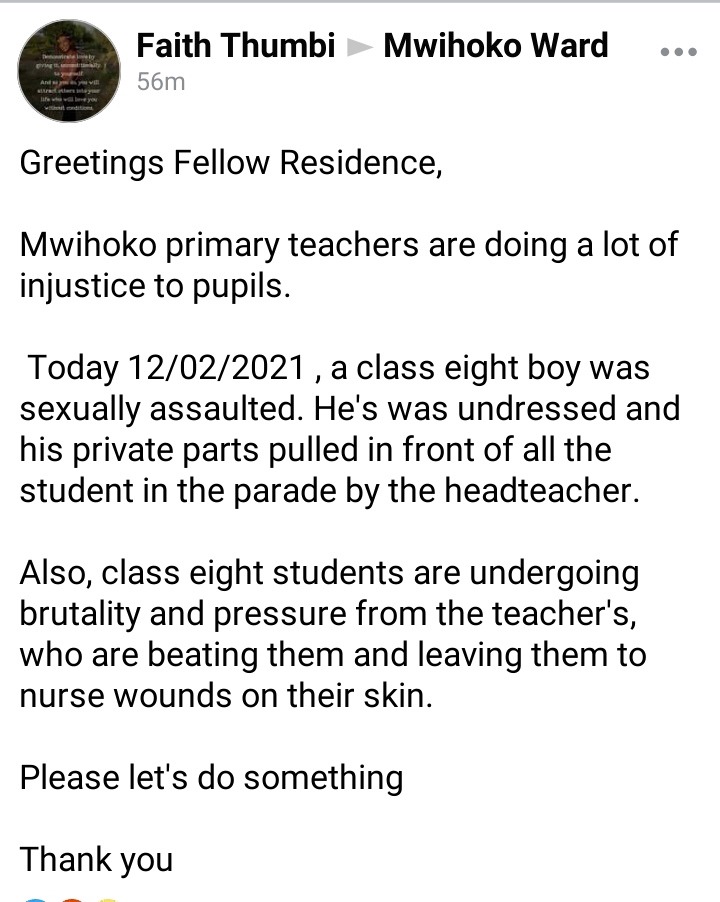 Content created and supplied by: Bettyb (via Opera News )