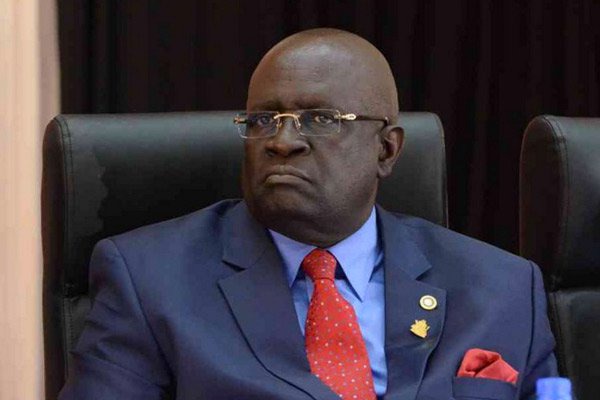 The Kenya Union Post Primary Teachers(KUPPET) is a union that comes in to defend the rights of the teachers and also address their grievances correctly in the government.
Recently, their have been a lot of unrest in schools as students have been burning school property. This has brought a lot of fears to both the parents and teachers.
The Cabinet Secretary of Education Professor George Magoha made a recommendation about the unrest. He said that it was time that the country do away with boarding schools so that student to attend day schools and stay at home.
He also added that teachers on duty and prefects are those who are responsible when there are fires in the school. He said that prefects and teachers are mandated to be on the look out to ensure nothing goes wrong in their respective schools.
The KUPPET Busia branch through their Chairman Mr Moffart Okisai disagreed with the Cabinet Secretary of Education.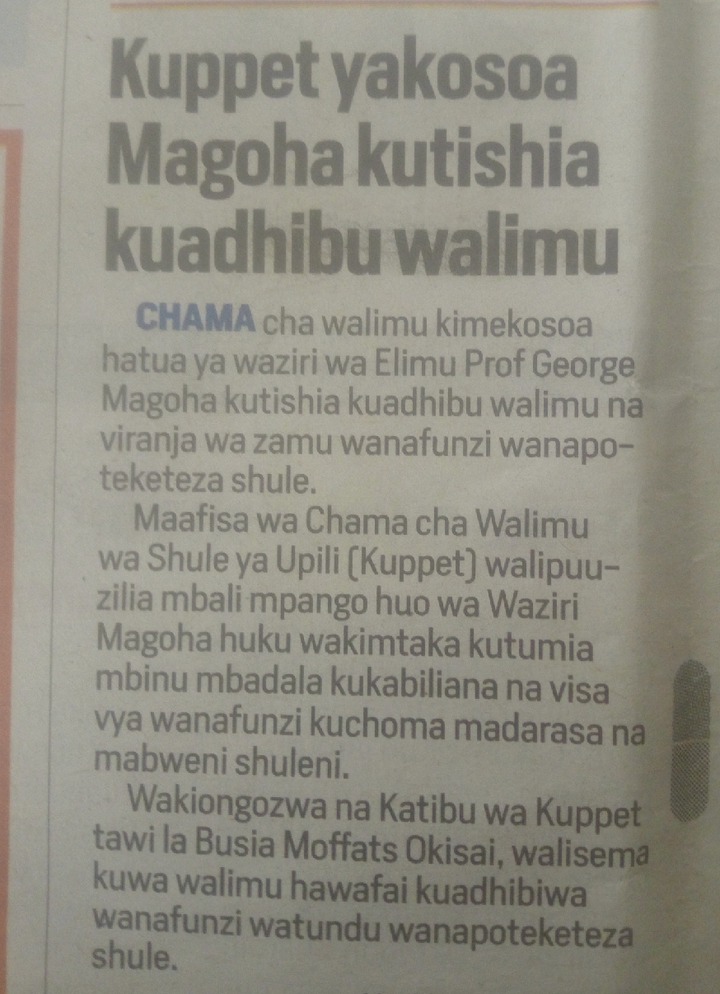 They said that it is not an option to discipline the teachers and prefects on duty. They said that he should find another option of dealing with the unrest in schools.
The KUPPET also argued that teachers are no not supporsed to discipline the rogue students in schools since the government declined discipline towards the students.
They threw the ball to Professor Magoha to find another punishment to the learners but not to involve the innocent teachers and prefects on duty.
Do you think the KUPPET is right?
Content created and supplied by: Molyn (via Opera News )