When I was growing up, i had very big dreams of either becoming a Neurosurgeon or a Chemical Engineer.
But after completing my secondary school education, I couldn't pursue a University degree due to my parents inability to finance my educational ambitions.
I sank into depression, and it wasn't easy for me at all. Despite all my predicaments life had to go on, I got up from myself pity party and decided to move on with life.
As they say when the going gets tough, the tough get going. I knew that God had other plans for my life.
The only thing needed was for me to open my eyes, and locate or identify what it was.
Oops! Sorry, forgive me for putting the cart before the horse.
Let me begin by a formal introduction, my name is Cleopas Nzuki Msau, the son of the famous bee keeper mzee Msau.
I was born and raised in Nzambani, which is in Kitui county.
My family is not that financially endowed, and even my education journey was through the support of well wishers aid.
That inspired me to work really hard in school, because I knew that education was the only key, to take my family out of a precarious poverty situation.
But after secondary school, I couldn't further my education due to a lack of funding even after scoring a B+ in KCSE examination.
It wasn't easy at all for me, for a whole year I sunk into depression and I became an alcoholic.
I didn't see the reason to live anymore, I even lost all hope of ever becoming anything in life. Until I meet Pastor Stephen Mulwa, of the Power of the Poor of the Word Church in Kitui.
He really encouraged me and told me that, there is more to life that Neurosurgeon and Chemical Engineering.
And after a few counseling sessions, he gave me a substantial amount of money to start something meaningful with my life because he had seen an exponential potential in me.
Being a smart person, I did a feasibility study in my town, to see what type of business I could start with the money I had.
A lot of my peers were into Motorcycle business, and I wanted to take the same route, but I had seen it's negative effects on some of them.
They were changing women like clothes, and being a man who was brought up in a Christian way, I didn't feel comfortable taking that route.
I then settled for clothing line industry, I then put all my dream and ambition on this new found passion.
They say ambition without direction leads to frustration, and due to that I was determined to become the best in the industry.
I procured a shop in a strategic location in town, and then scouted for 4 good young men who knew how to make clothes.
They say wisdom is strength, and in order to succeed in anything you have to not just good but the best.
It wasn't difficult getting the young men, because in the school where I learned my trade, one of the teachers gave me the resume of 4 young men.
I named my shop Royal Designs clothing line, and within a few months we had become a household name in my Town.
Business was really booming, before I even knew it the shop had a chain of other shops not only in Kitui, but also to other Easter major towns.
As we speak I'm currently driving a very good car, and I'm married and living in my own house in Mlolongo Town.
The business has really grown in lips and bound, and I have procured several institutions contracts which pays really well.
I have over 50 individuals working for me, and I also have several supply vans to meet the ever growing demand of my clientele.
When one door closes, don't sulk or even think of killing yourself. Be flexible in life, be like a butterfly.
The processes that a butterfly go through in order to become a butterfly, is so disgusting.
But at the end, the end always justify the means. Please widen your scope in life, and don't allow your lack of a higher learning institution certificate to certify your failure in life.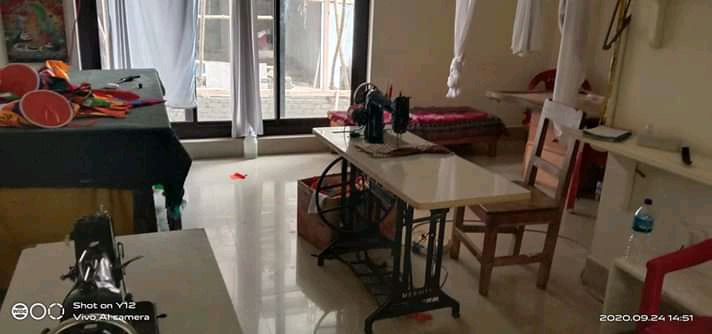 Content created and supplied by: MRIMPACT (via Opera News )