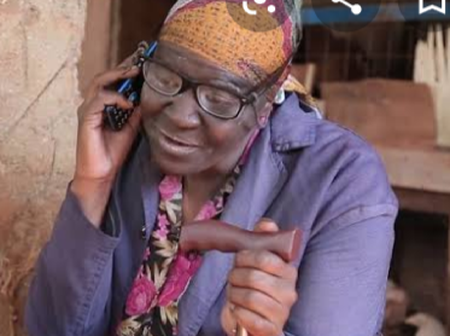 Due to his prowess in mimicking an old grandmother one would be tempted to think otherwise, shock on you to find that Cucu Nyakairu's real name is Stephen Wanjohi Maina. Born and brought up in Mathioya Muranga ,he went to school at Njumbi Primary school and later Highway secondary school in Nairobi.
Cucu Nyakairu is married and blessed with three kids, twins;boy and girl and the last boy.however they didn't know that the character Cucu Nyakairu was their dad just as many assume.
Nyakairu was motivated by his late father who had dimentia and would run away at night. As they tried to woe him back he would mimic an old man so that the father assumed it was his agemate .
He started off by immigrating an old man but later changed to an old female . The name Nyakairu is his partenal grandmother whom he dearly loved .His family respect his job as he now lands jobs in the media industry
Content created and supplied by: Shirugraci (via Opera News )