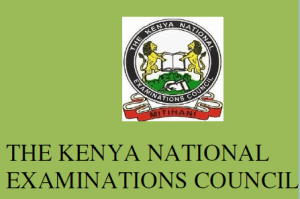 The Kenya national Examination council has set aside march this year as time when class eight and form four candidates are going to sit for their national exams.
Over one million candidates will be sitting for KCPE while over 600000 form fours will be sitting for KCSE test papers in schools Countrywide.
With only a few weeks to go, most public schools aren't ready for the exams in terms of preparations.
Normally, secondary school students sit for various papers whereby some have practical exams.
Compulsory Subjects with practical exams include: Biology, chemistry and physics. For effective administration of these practicals, schools need to purchase some reagents as directed by the council.
It's now emerging that most schools don't have the funds to buy the reagents required by KNEC.
The chairman KESSHA and Machakos Principal Kahi Indimuli has said that the gorvenment's delay In disbursing free primary and subsidized secondary education funds may hinder preparations.
"As we speak, schools do not have money. The government promised to release the final tranche of 25 per cent by the end of February," said Indimuli as quoted by the standard Monday.
He added that preparations for Biology, Physics and Chemistry papers may not be adequate if the government fails to release capitation money in time.
The gorvenment normally sends the money in the ratio of 50:30:20. Meaning, in first term schools are supposed to get 50% whlie they get 30% in second term and then finally the remaining 20% in third term.
The money is also used to pay teachers on board of management with Indimuli indicating that a number haven't been paid hence may hinder them from revising with candidates
Currently, the candidates are doing their third and final terms as other classes and grades do their second term following the gorvenment's decision to open schools in phases due to COVID-19.
The class eight will sit for their KCPE exam on March 22 and finish on 24 ushering in form fours.
The candidates will be doing their exams at a time when Ministry of education is committed to Introduce a number of changes in the curriculum that may see KCPE abolished.
What are your views on this? Feel free to share your thoughts and comments on this on our comments platform.
Content created and supplied by: @yokeabu (via Opera News )