Teachers and students don't always sit together and have meals. There is always a big difference in terms of quality of meals served to both parties. Teachers always get special meals while students meals are believed to be poor in nutrition and quality. This makes it rare for many teachers to even think of tasting it.
The principal of Machakos High School who is the Chair of Kenya Secondary Schools Heads Association, Mr. Indimuli Kaahi, has excited many people after a photo of him having dinner with the boys emerged. Many were amazed at how humble the principal was. The principal sits down to get his meals with the boys. The boys are always excited on how their teachers sit together with them to grab some meals.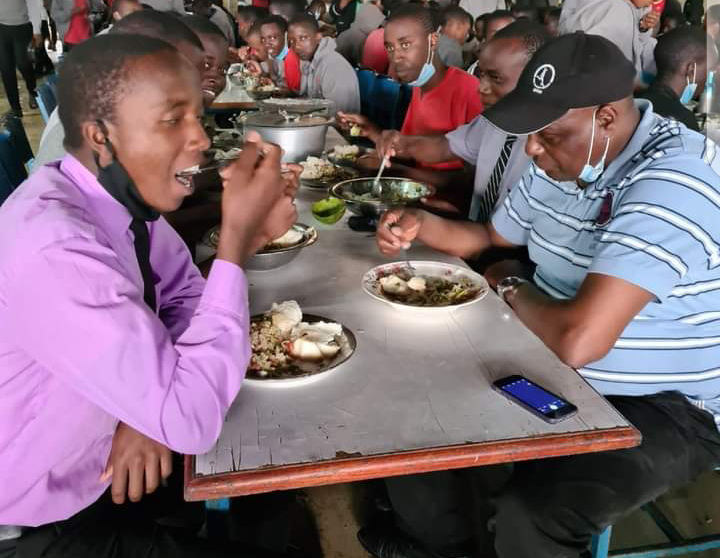 As the photo surfaced, it attracted mixed reactions from Kenyans. Here are some of the comments;
Some commented on the photo saying that they should take the picture of the principal eating with the teachers or non-teaching staff. They were claiming that such principals do discriminate their staff.
Titus Bravo commented, "This was my high school principal and he used to do that with us. He even used to wake us up 4 a.m. He could even join us in games and other activities. And our school wasn't big."
Peter's reaction was funny. He said, "Looks like it is the first time he is doing it.See the boys' reactions."
Frida also commented on the photo saying, "I am not a principal but I eat students' meals from time to time. They are not eating poison. Why make it a big deal?"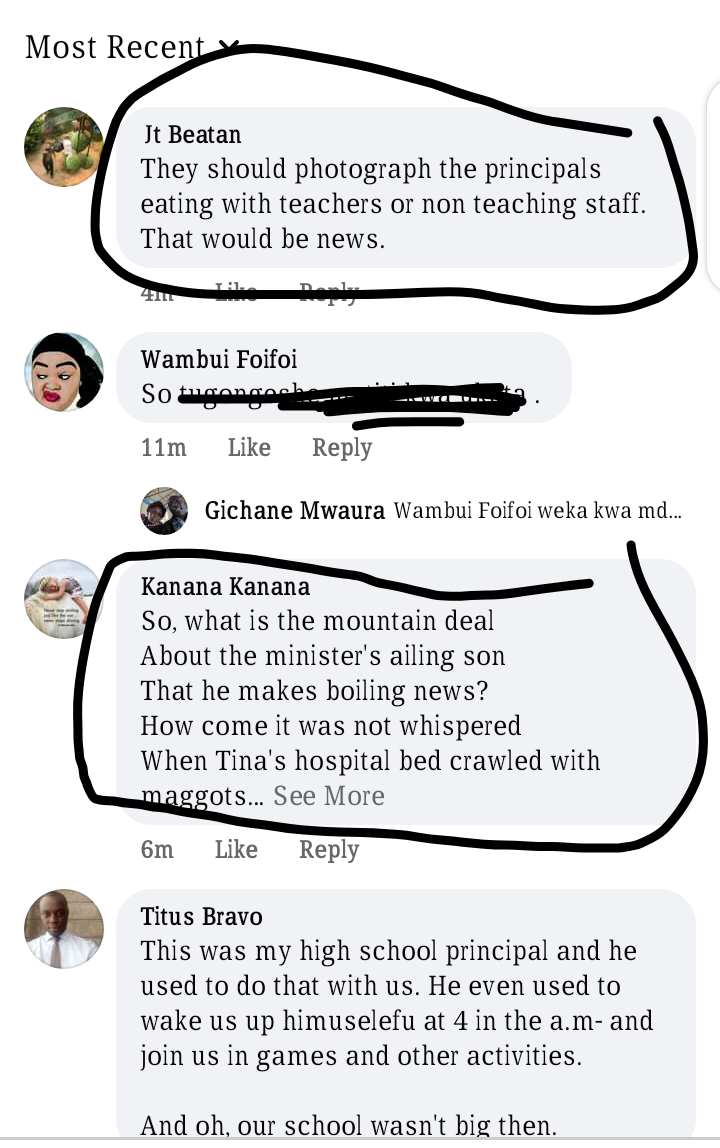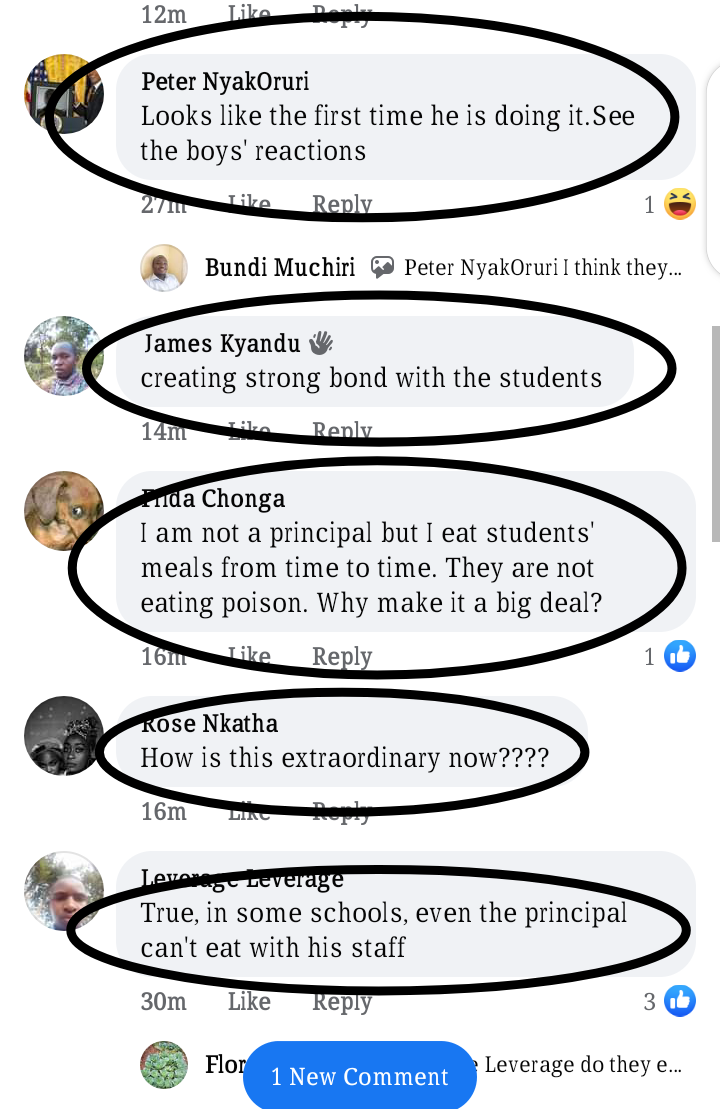 Should all schools adopt this program? Share your thoughts with us on the comment section below. Also remember to follow us so as we always keep you posted.
Content created and supplied by: Andy411 (via Opera News )