The school boy who threatened to slash a teacher in Nyamira county,will appear in court on 14tth January in 2021.
According to the administration of Mokwerero secondary school,the form two student wanted to kill the deputy principal of the school.He came to school in the morning and was told to go home to dress propeery. He was angered as he went home and came back with amatchet. The unique behaving boy,wanted to kill the deputy principal for sending him home. He moved in furiously as he brandished the matchet.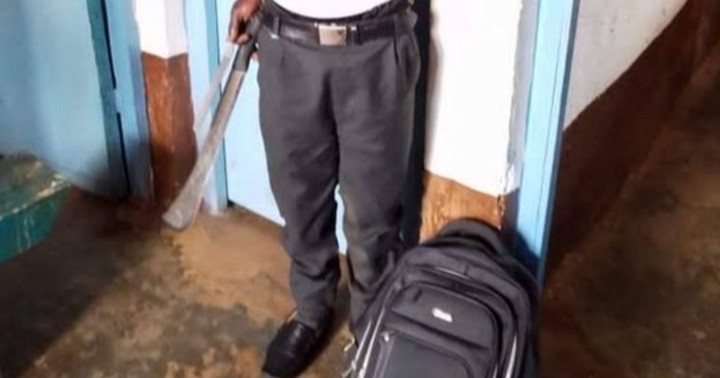 photo:Mokwerero chool Boy.
That was when the school guards sensed danger. They alerted the teacher to hide as they tried to restrain the irate boy.In his effort to get the teacher,the boy removed his shirt and remained with a vest. He furiously vented abusive words to the teacher.The school guards struggled with him untill hey overpowered him.They tied him on the hands and took him to Nyamir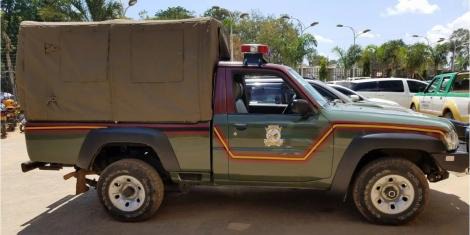 photo:The police.
Nyamira police commissioner Amos Mariba, confirmed the arrest and said the boy will appear in the court of law today. The commissioner cautioned teachers and guards to search any student who entered school at the gate point. Another Scholar from Kisii county Prof. George Ogao, asked teachers to be tolerant with their students .He said,the students are growing and they need systematic guidance and counselling inorder to reach their maturity."Students are like devils but let us treat them like angels,"he said.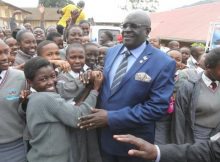 photo:CS Magoha in jolly mood with students.
Saying that that the Geneva convention allowed the children to have their rights to education,Ogao told teachers to accommodate all children at school but without compromising the standards of descipline.He reminded that the holistic growth of a child friends on the collective responsibility of stakeholders.He asked parents to nurture good behaviour in their children at their formative years.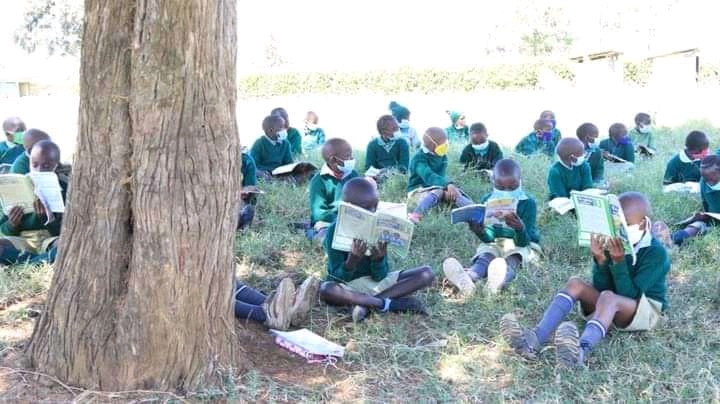 photo:Younger learners.
This ugly incident at Mokwerero secondary school,cones barely aday after another student attacked two teachers at Kisii school in KIsii county. He injured the teachers who re rushed to Ram hospital for treatment.The student apeared in court yesterday .He denied all the allegations and we released on bond untill 19th this month when the case will be mentioned in court.
Content created and supplied by: Kerutwambogayao (via Opera News )