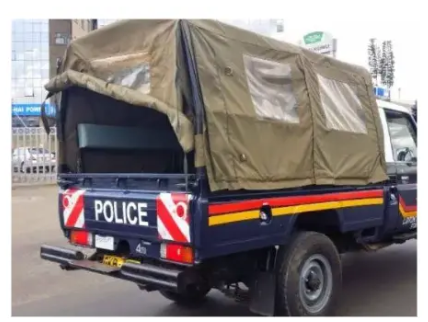 Worrying news from the school as students beat a security guard again. The ministry of education is now working hard to ensure that it has come up with the possible means of averting indisciplined cases in the schools. This is after students have become unrest and unruly since the ministry of education reopened all the schools in this country.
As a result a number of students have gone an extra mile to beat and stab teachers in schools, some have been rioting for some minor reasons and others have been burning down the schools and destroying school properties across this country. The ministry of education and other education stakeholders are now alert on the indisciplined cases in the schools and therefore we believe that they will give out the possible measures of ending this indisciplined cases in schools.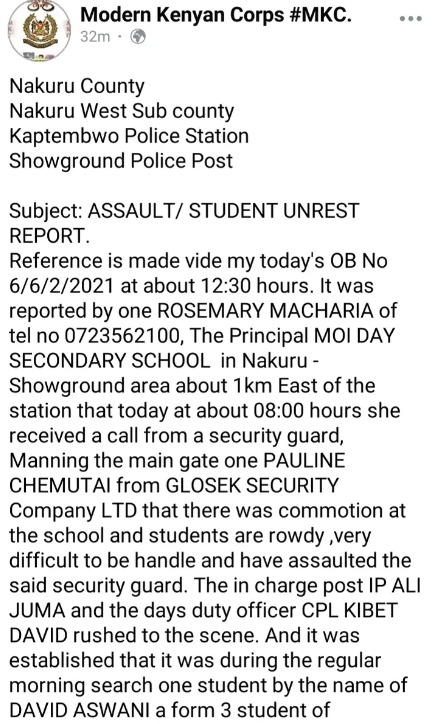 Unfortunately again students from Moi Day Secondary School in Nakuru County have managed to beat a security guard. This occurred when one of the teachers found a student who was identified as David Aswani with a phone in the school, the security guard was informed. So the security guard went to the student and asked him to surrender the phone but he refused to give out the phone. That is when the rowdy students turned against the security guard and started to beat her.
Eventually the teachers confirmed the incident and informed the school principal, immediately the school principal reported police and the police officers rushed to the school and arrested the students.
Kindly feel free to share, like and give your views.
Content created and supplied by: Bundii (via Opera News )