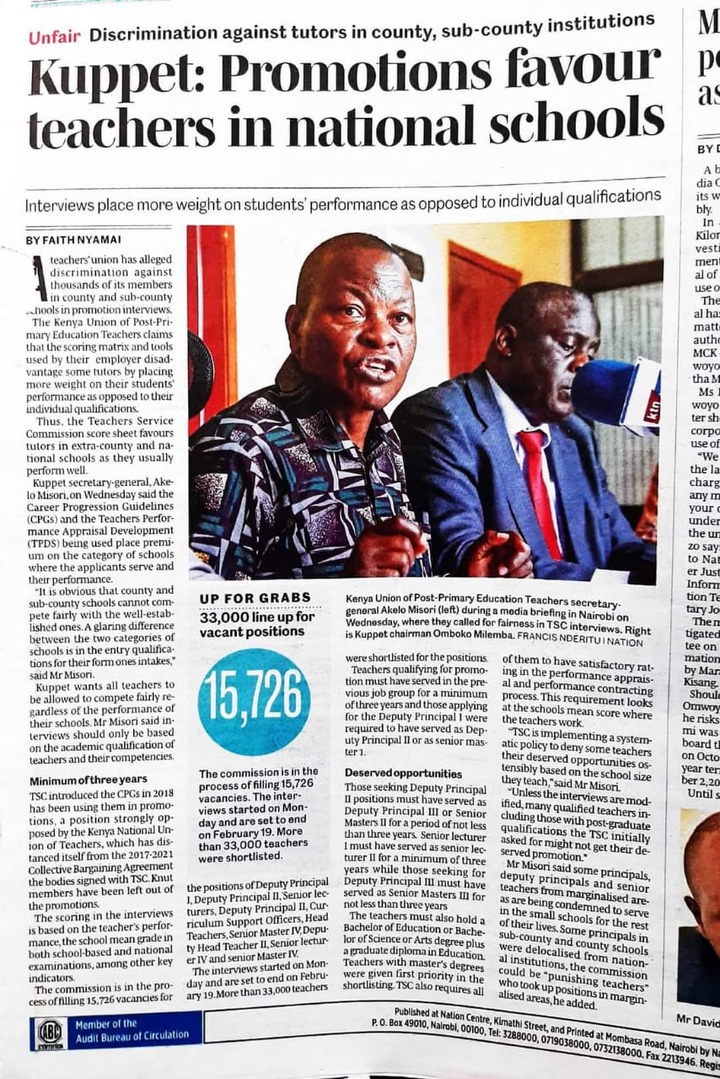 From the recent promotion of teachers, it was noticed that most of those promoted are teachers of national schools. The question that made many teachers to have a feeling that there is discremination in the teachers service commission. This was received with reaction from teachers.
The Kenya Union for post primary teachers protested over the same. If that is the case, then it is an urge to the ministry of education to elevate all the schools in the country to national level. This might make teachers to have a feeling that those who teach national schools are the only teachers recognized in the country.
In addition, the teachers faced disappointed after they discovered the consideration. But now the task is on the KUPPET officials and what they are intending to do as they fight for the rights of the teachers. Teachers are also requesting the union leaders to fight for their rights instead of keeping their interest ahead of everything.
Content created and supplied by: Teacherandrewwast.josephsseger (via Opera News )