A woman has left many speechless following her decision to attend school for the first time despite being 50 years of age.
According to sources, the Nigerian mother appeared at a Junior secondary school dressed in school uniform and joined the rest of the kids in learning.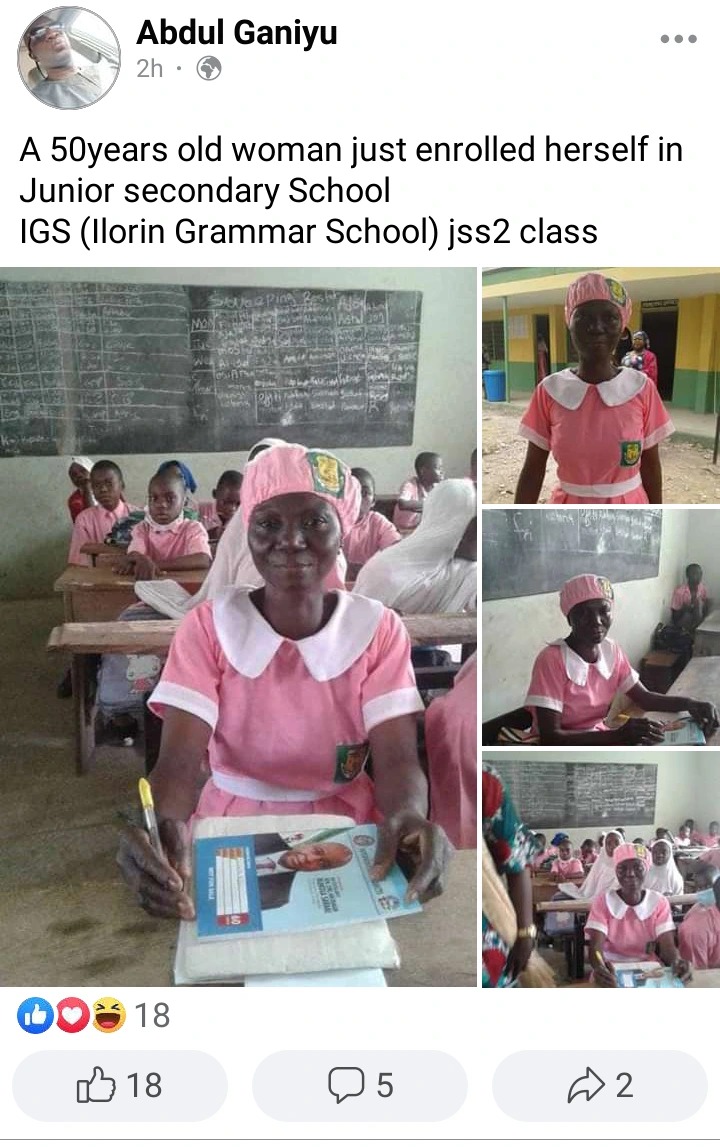 "A 50 years old woman just enrolled herself in Junior Secondary School at IGS (Ilorin Grammar School. JSS 2 Class", Abdul Ganiyu posted on Facebook.
For clarification, JSS2 in Nigeria is equivalent to Form 2 in Kenya — based on the new Competency Based Curriculum(CBC) education system. Both systems have a period of 6 years in secondary education. This, therefore, means that the woman will need to spend 5 years in school to finish her secondary studies.
Below are some of her photo in class.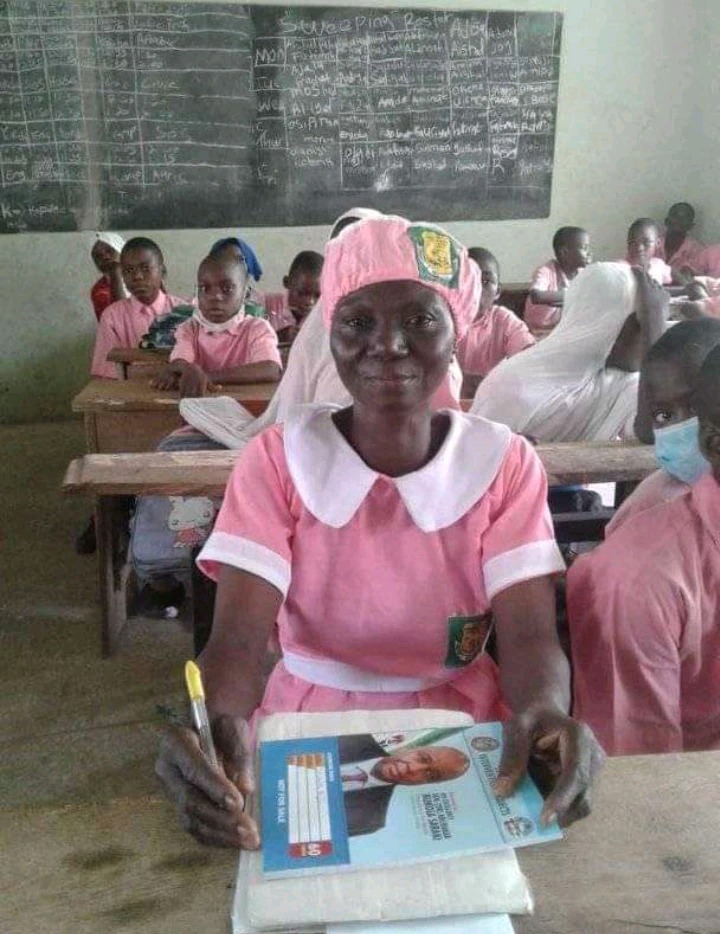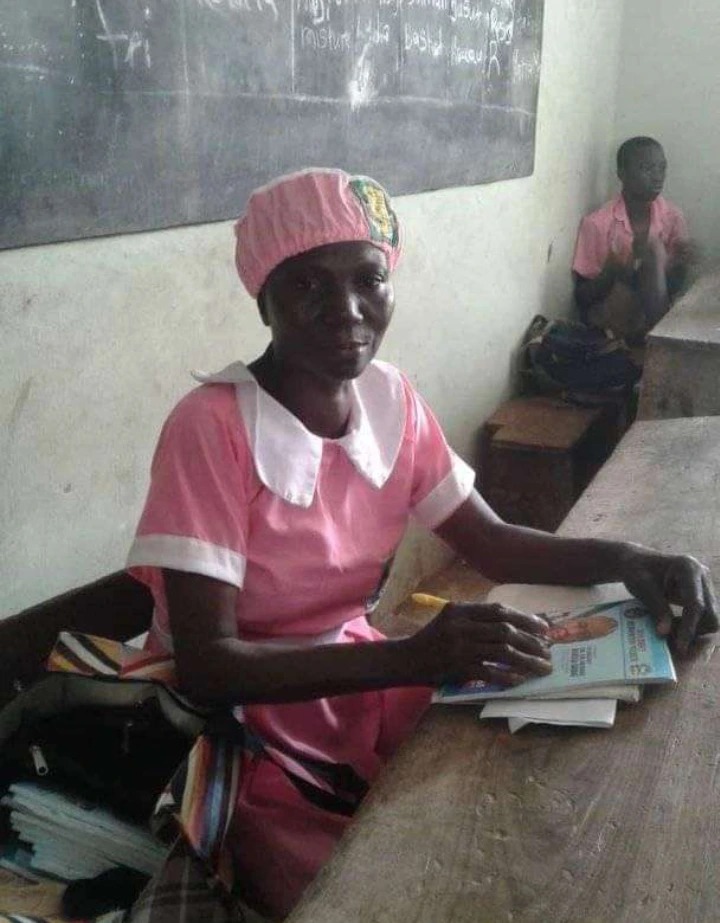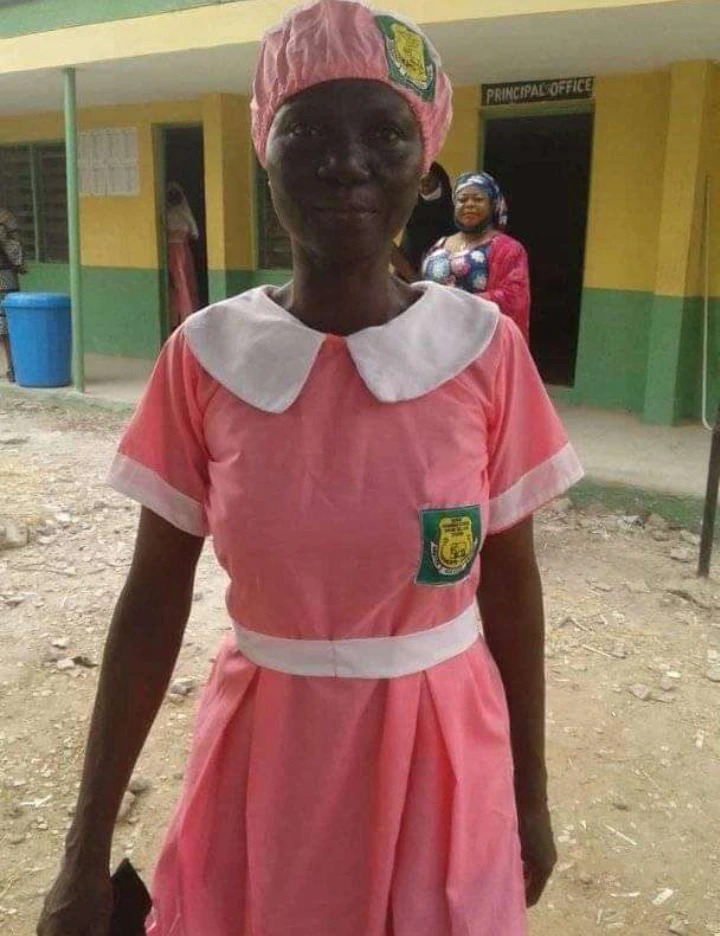 Don't forget to drop a word of encouragement for the mum. Also remember to like, share and subscribe for more.
Content created and supplied by: Ngarysams (via Opera News )