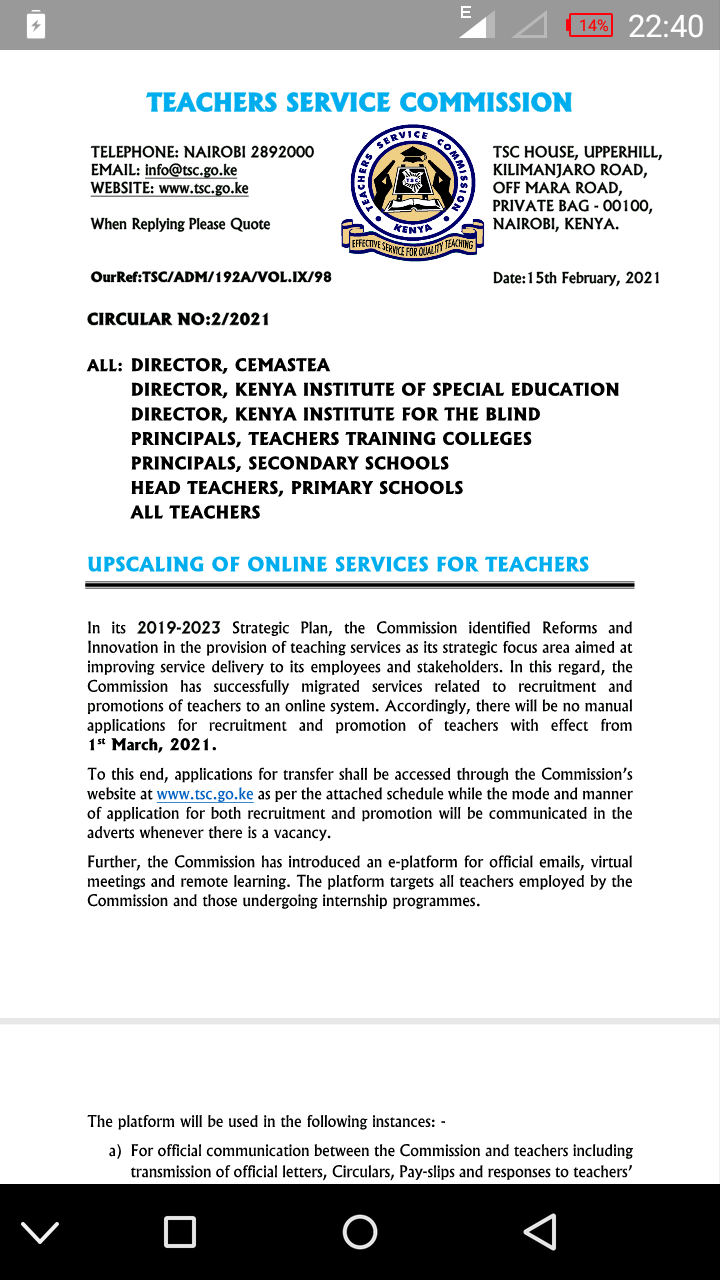 Due to growth in technology, the TSC who is the employer of all teachers wish to bring to attention of their employees the the steps they have made towards their employees as follows;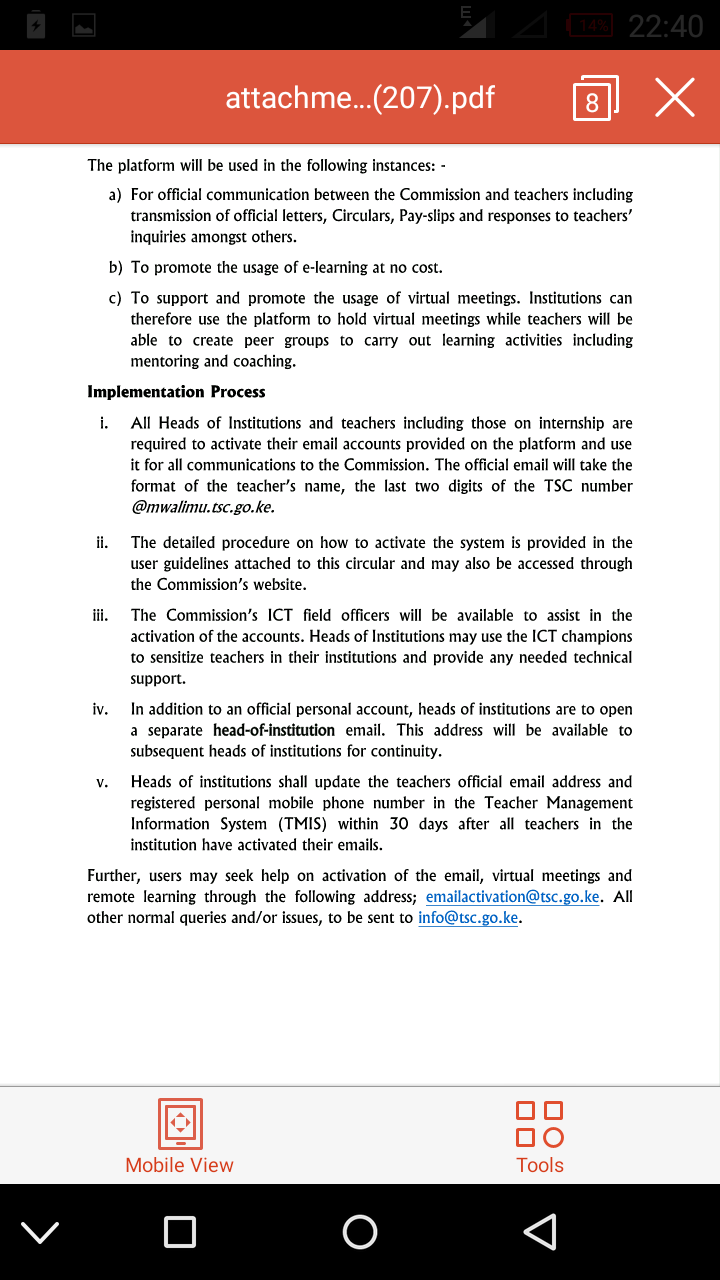 All the TSC employees will be required to activate their email as shown by the commission to enable easy communication and other official duties between the employer and employees.
The process is set to start immediately from 15th February to 30th March 2021, of which failure to do that will lead to locking out of those who will fail to meet the deadline as shown in the letter.
Please teachers ensure you are not locked out because it is indicated that all the activities related to the employees like applications, promotions and many more shall be communicated through such channel.
As a teacher, do you think this will address some of the challenges the commission has been experiencing?
Leave your comment.
Content created and supplied by: Comm (via Opera News )