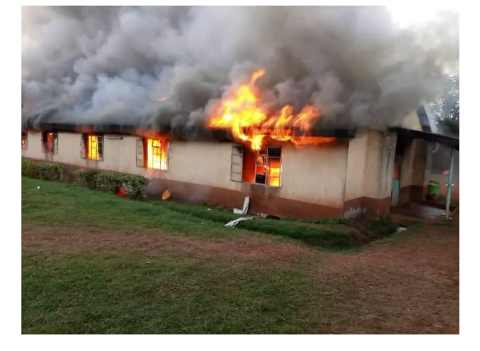 Oh God Forbid! another school catches fire for the second time this year. The year has started with a rise of indisciplined cases in schools across this country, almost every day we do receive different reports of indisciplined cases in schools, as a result the ministry of education has been putting tough measures to ensure that the learning in schools has run properly.
Teachers have been facing great challenges with the students in the schools. Some students have been burning the schools, while others have been sneaking from schools for love affairs and others have been fighting teachers in this country. Teachers have been in tension while they are in their respective schools.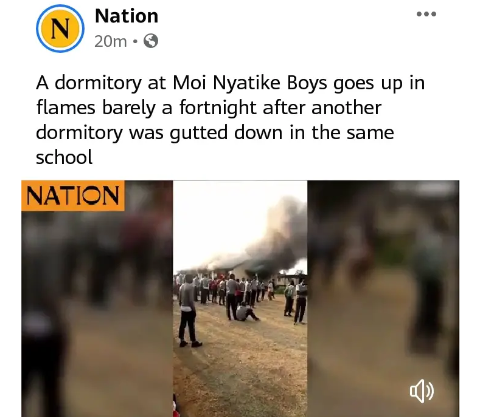 Unfortunately Moi Nyatike Boys High School has caught fire again, this is the second time this school has been burnt down. According to the reliable sources, the school dormitory has been burnt down and valuable items were put into ashes, no person has been injured. It is not well known whether the fire was started by arson or electricity. The investigation has been established to found out the cause.
Kindly feel free to share, like and give your views.
Content created and supplied by: Bundii (via Opera News )