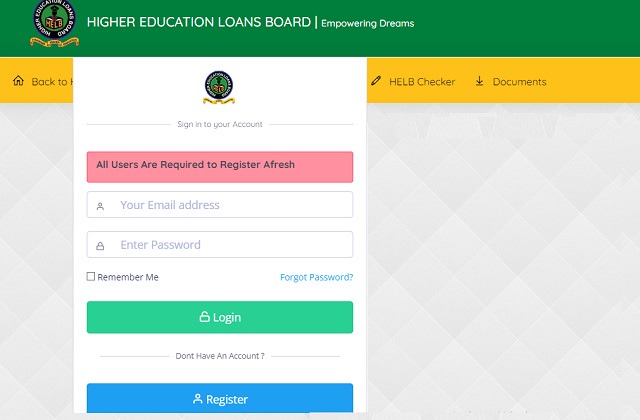 The Higher Educations loans Board (HELB), a body charged with providing loans to students in universities, Colleges and TVET institution has sent an important update to all its users concerning what would happen during the weekend.
The Loans Board, through an update in their official social media pages in Twitter and Facebook, informed its users that they would halt their services they normally offer through their new website during the weekend as it will be down. The reasons behind— Loans board explained— is that their website will be undergoing scheduled maintenance.
Maintenance will start from 5.00PM on Friday 05th February to 5.00PM on 7th February 2021. This means that their services including updates on loan repayment, requests for loan statements, scholarship application and issuing of compliance certificates won't be available.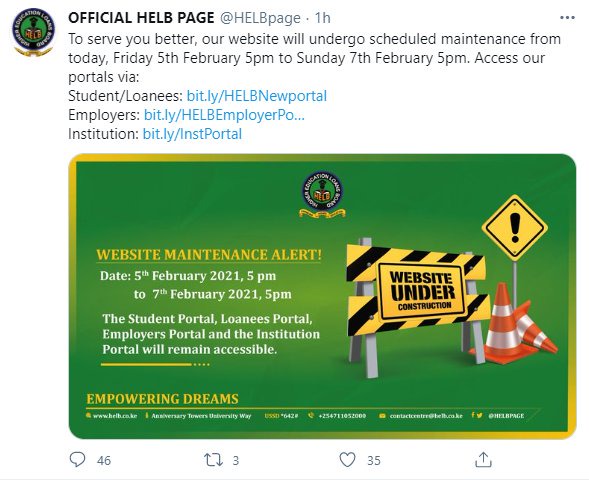 HELB: "To serve you better, our website will undergo scheduled maintenance from today, Friday 5th February 5pm to Sunday 7th February 5pm. Access our portals via:
Student/Loanees: https://bit.ly/HELBNewportal
Employers: https://bit.ly/HELBEmployerPortal…
Institution: https://bit.ly/InstPortal."
The update means was to notify those in urgent need of their service to access them before the time when the maintenance service will begin.
Content created and supplied by: creport (via Opera News )