Most Kenyan communities initiates their boys immediately after completing their primary education. The academic calendar in the country has been affected by COVID-19 pandemic which has influenced so many things in the country. Since the exam is now over most boys are now preparing for the practice that awaits them. To some this is the best moment since they now transit to be men. Some always a fear since its not a very easy thing.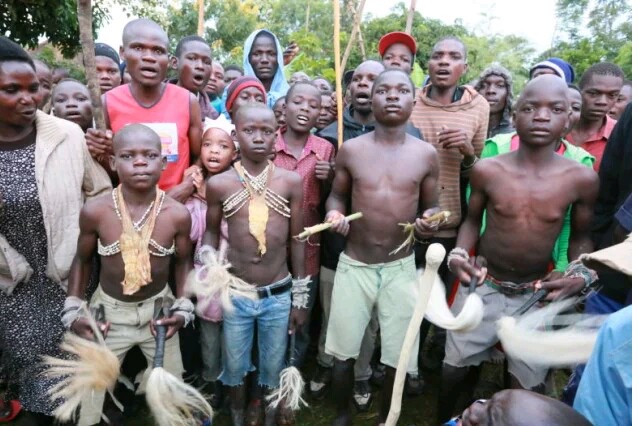 Meru community is one of the communities that undergo the best initiations practices. Mostly the initiation takes place at night. According to the tradition boys who are to be initiated are taken to see the doctor at night. Doctors usually have lisensed hospitals with necessary equipment where the process take place.
In a single night the doctor initiates about 20 boys, after the initiation one walks back home accompanied by guys who were initiated some years back. Just before the initiation one is built his own house just far away from his mother's house. One is supposed to stay in this house for two weeks after initiation. One comes out only at night to visit a washroom.
These two weeks he undergoes a hard training where he is now taught so many things about being a man. He is taught to respect his mother, and other people who are older than him. He is not supposed to hangout with his former friends who have not been initiated. He is not supposed to enter kitchen since it is viewed as a disrespect to his mother.
Feel free to share more believes.
Content created and supplied by: Lucasupdates (via Opera News )