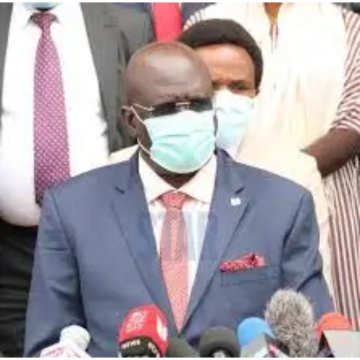 The chairperson of Kenya Primary Schools Heads Association (KEPSHA)Nicholas Gathemia and the chairperson of Kenya Secondary Schools Heads Association (KESSHA) said that some schools were not well prepared to handle the covid-19 pandemic with learners in schools due to lack of some equipments and instruments.
They also added that teachers were not well trained how to handle learners in school with this pandemic.In regard that the Education Cs Professor George Magoha announced that there will not be a closure of schools again despite the spike in number of covid-19 cases reported on daily basis.
Some schools in the country have reported coronavirus cases already and there is a risk of many more schools to experience the same situation and government together with the ministry of education need to look for proper way to handle the situation.
Do you think schools will be closed again after reopening for candidates and grade 4 learners?Drop your comments below.
Also do not forget to like, share and follow my channel for more updates.Thank you for reading my article may God bless you ❤️.
Content created and supplied by: DennisonDenniz (via Opera News )