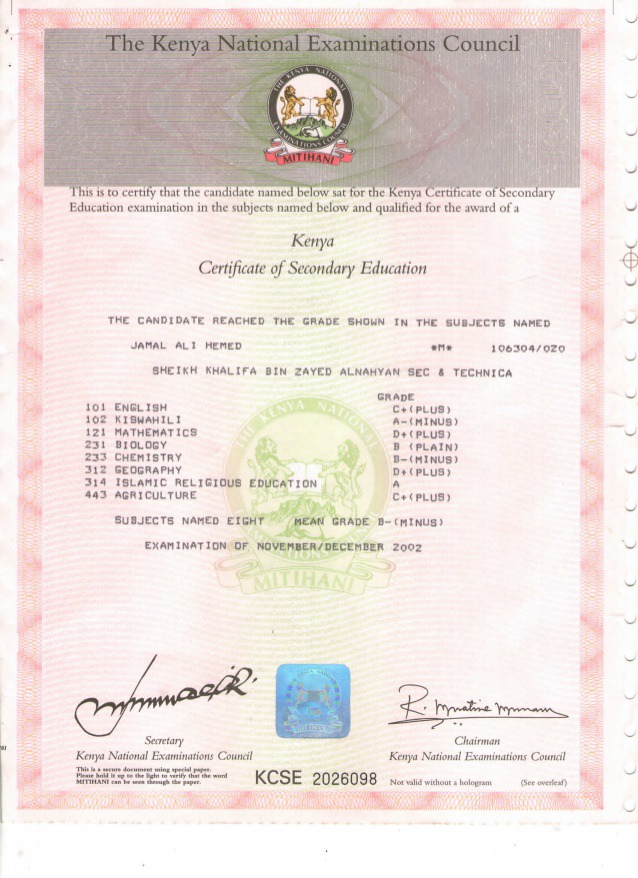 Losing or misplacing your KCPE or KCSE certificate is one of the unprecedented eventuality in one's life time.
These certificates are crucial as they are used to justify if one attended and sat for the final exams for the respective stages I a standard age and secondary level.
The certificates are also essential when one wants to be admitted to higher levels of education such as special levels. The certificates are also required during job application and placements.
have you ever asked yourself what to do when your kcpe on kcse certificate get lost? It is very simple, just apply for the replacement.
Here are the latest requirements and procedures for application for replacement of certificates released by KNEC:

Requirements: one requires copies or result slips of the Lost certificates
When will also require recommendations from the headteacher of the respective schools attended to all the employer.
For private all students whose schools have been closed down they should address their case to the KNEC.
You also require sun legal affidavit of the identity of the applicant.
Also have police abstract showing loads of certificate, copies of personal documents ie ID card passport or birth certificate.
Then lastly make bank deposit slip- original (5000/= replacement fee and 800/=, 16% VAT. Totals to 58000/=)
Procedure: applicants to fill correct details on the KNEC certificate replacement form.
A certificate to replace to be collected personally by the owner.
Failure to collect your replace certificate within two years then they will be disposed without further notice and no refund.
In conclusion, the above are the requirements and procedures for applying for the lost Certificates. However, the you should be reminded that the replacement of the certificates are done once. So take care of your certificates.
Content created and supplied by: Benadhizo (via Opera News )