Source: https://www.foxnews.com/us/transracial-rachel-dolezal-whines-that-she-cant-get-a-job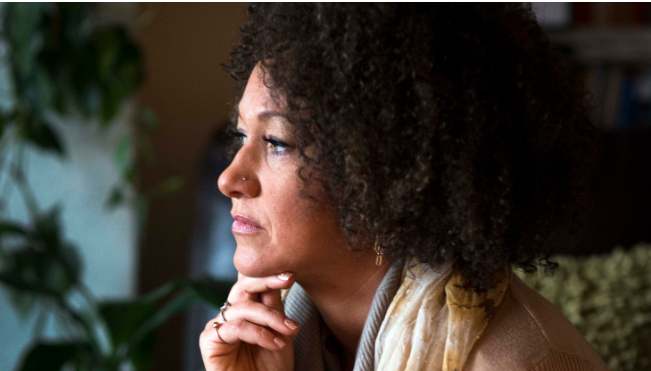 Since may 2015, a white American lady by the name Rachel Dolezal has never landed herself in any job. Employers are not willing to employ her for her dishonesty and failure to identify with her race.
Rachel is a transracial white lady who claims to be a black American. She goes by a Nigerian name,Nkechi Amare Diallo. Despite the fact the lady is white, she still insists to be an African American,the reason no employer wants to employ her..
According to fox news, the lady has failed in all her interviews for jobs she was qualified to do going to the extent of applying for jobs that do not require degrees like being a maid in a hotel or casino attendant which she didn't get either.
Before being known to be faking her race, Rachel was a lecturer teaching Africana studies at Eastern Washington University. She lost her job after a local news reporter revealed that she was no black as she she claimed. The reporter came to this conclusion after looking at her childhood photos and after interviewing her parents.
Content created and supplied by: Diplokor (via Opera News )