Cases of missing school girls is currently on the rise. This happens as more innocent school girls continue to vanish from school and homes over the ongoing holiday. Currently, all students are home except for the form four candidates who are preparing for the beginning of exams on Monday. Today is a very special day to them as they are going to be oriented to Kenya National Examination Counsel during a rehearsal program.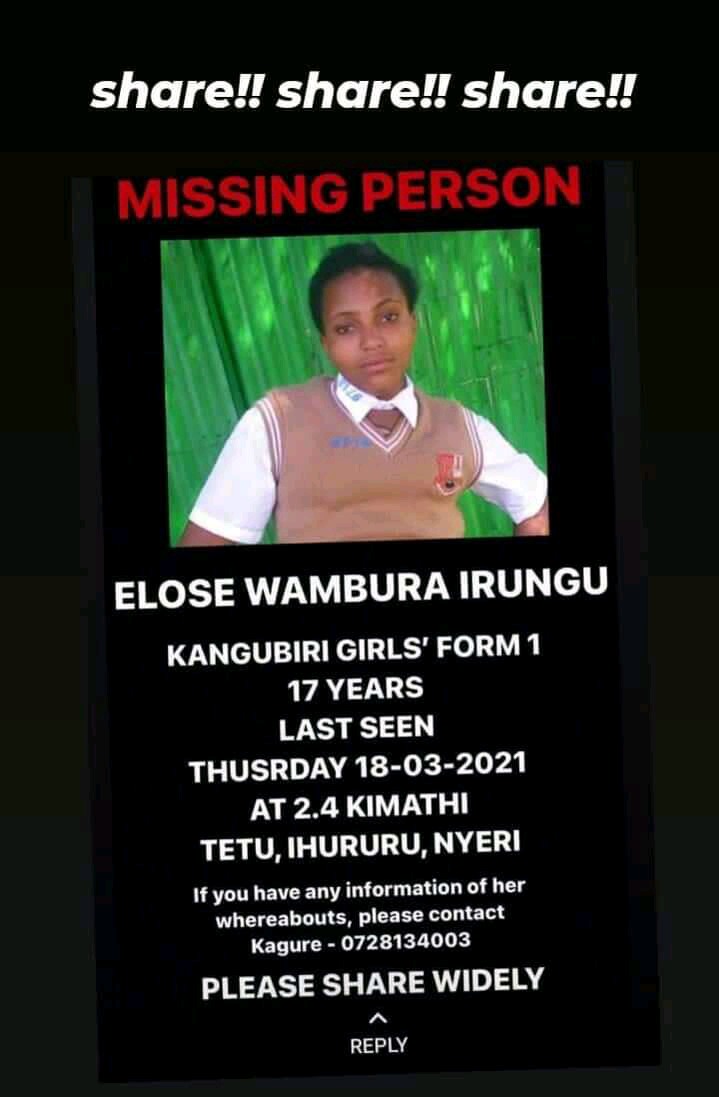 It's too unfortunate that the few candidates who are at home have started creating issues in the society. This comes after a something that is going viral about a school girl who is claimed to have vanished.
The girl by the name Elosa Wambura Irungu is said to have lost and a post is circulating to find her whereabouts. She is a form of e student at Kangubiri Girls High School. She is said to have attained 17 years old at the moment.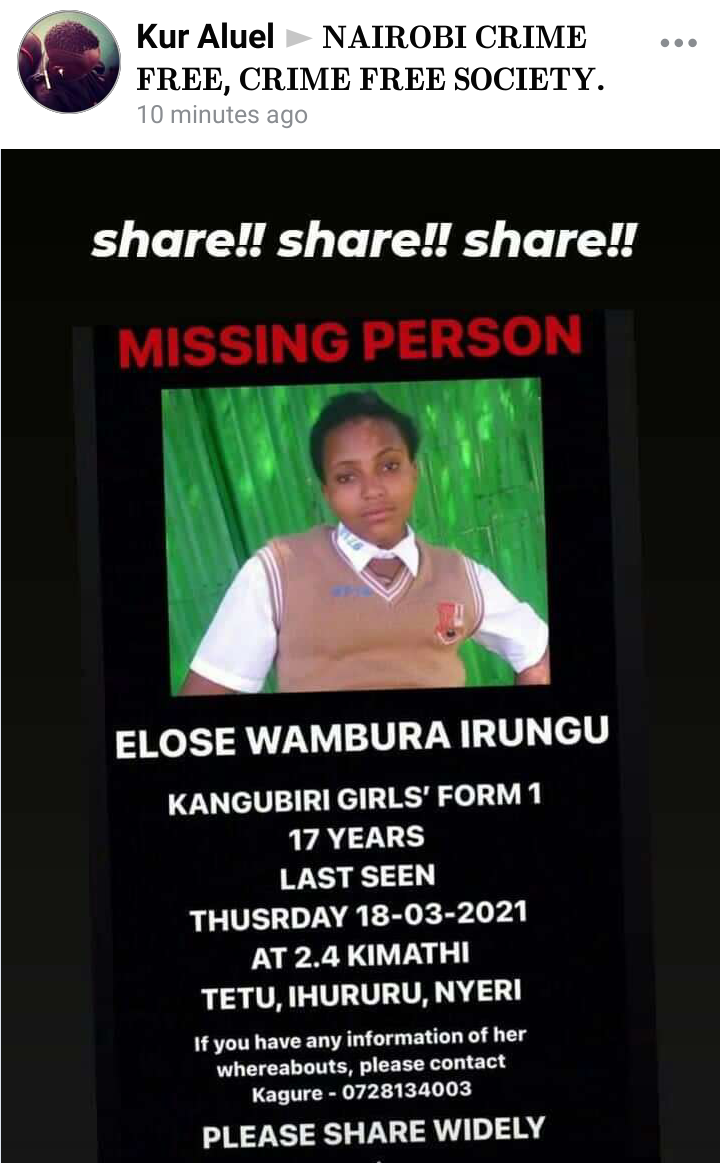 She was last seen on 18th March 2021 at Kimathi, Teru, Ihururu and Nyeri. A number has been dropped for anyone who finds any information about her whereabouts. This sends a major warning to parents where by the have to closely monitor their children to stop them from prevailing peer pressure.
Content created and supplied by: Uhunyee (via Opera News )