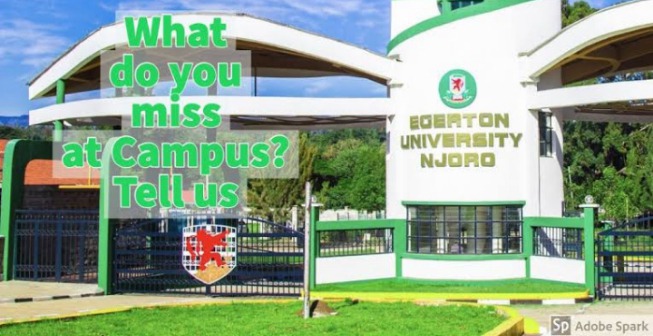 The University has been involved in vigorous activities since the beginning of the year 2021 most of which are student centered that's from semester exams for second and third years and immediate commencement of learning for semester two for the above mentioned groups.
The comrades seem to be enjoying their stay in this institution after the university has made major changes most of which favour the students. The University has also liaised with HELB to disburse upkeep money for the students especially the second and third years. Therefore,much financial strain and suffering is reduced
As Valentine is approaching,the university has rolled out a mega project to gift it's students some goodies before the lover's day. This is a unique program and one of its kind in the institution.
The assistant Dean of students, Jane Ombura organized and initiated this program and is scheduled to take place on Friday from 12:00pm to 2:00pm at the University parking ground.
The main objective is to sensitize students on HIV and also gift them condoms as the lover's day approach. All students are expected to cooperate,attend and participate in this project.
Students gathering at administration block.(photo/source)
This is a wise move and a major achievement to curb HIV spread within the institution thus reducing relationship associated problems such as suicide and other ill behaviors.
I also advise my readers to sensitize friends and relatives on this HIV disease even as we look onto the Valentines day. Let condoms be part of your gifts it may save a life.
Always feel free to share like and comment,love you,nice Valentine's day ahead!
Content created and supplied by: collofficio.com (via Opera News )