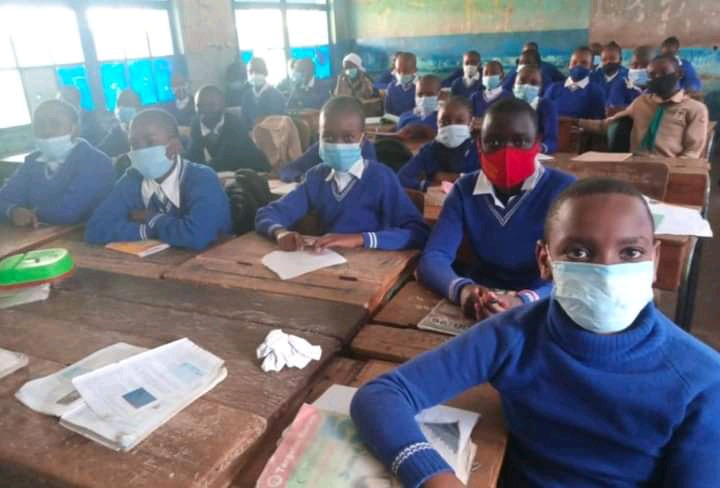 A class three pupil at Nyabikondo primary school has died in a suspected suicide.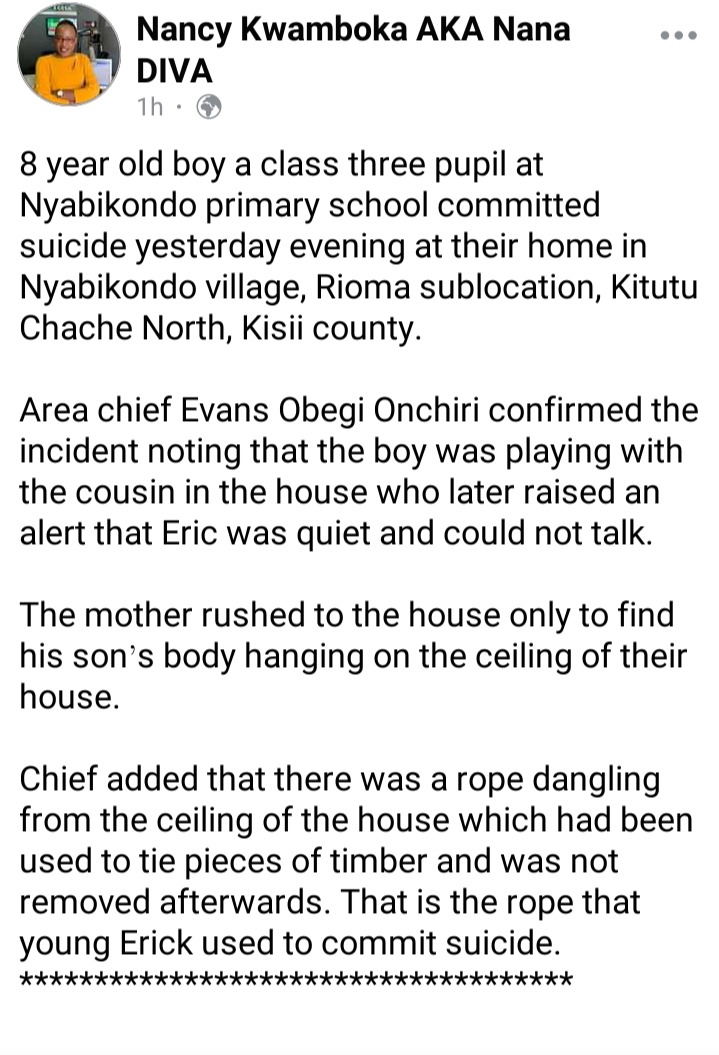 The incident occurred at Nyabikondo village, Rioma sublocation kitutu chache south in Kisii county.
Area chief Evans Obegi Onchuri confirmed the incident noting that the boy was playing with the cousin in the house who later raised an alert that Erick was quiet and could not talk.
The mother rushed to the house only to find his son's body hanging on the ceiling of their house.
Chief added that there was a rope dangling from the ceiling of the house.
The rope had been used to tie pieces of timber in the house.
The circumstances surrounding his decision to commit suicide aren't known upto now.
This comes just after a student in Kisii school and Mokwerero were arrested.
The two had Indiscipline cases in school. A Kisii school student stabbed two teachers. While the Mokwerero student wanted to slash the deputy principal with a panga.
What's real happening in our schools. Here are some comments from the citizens.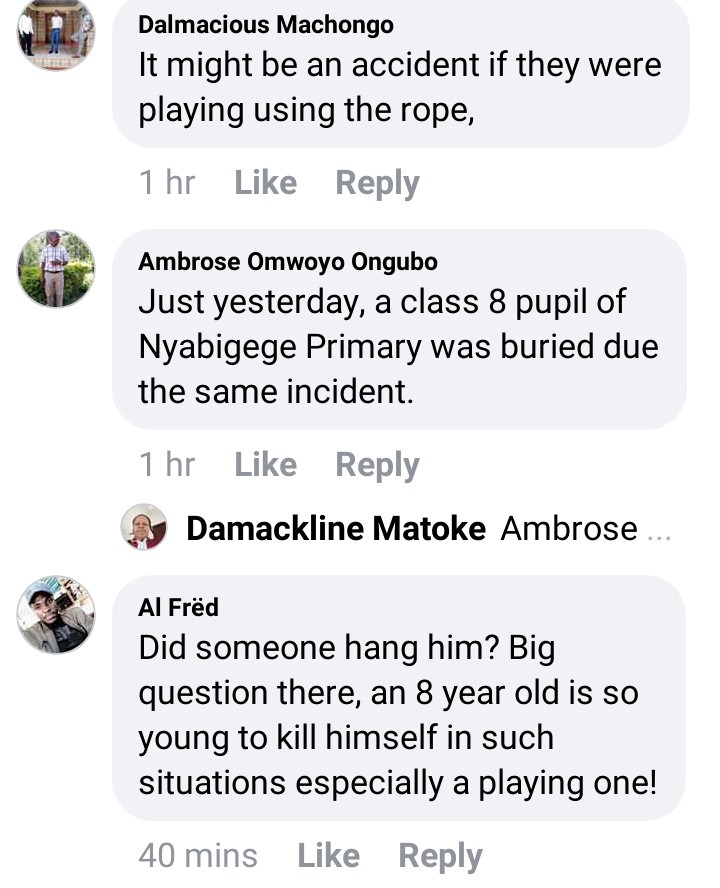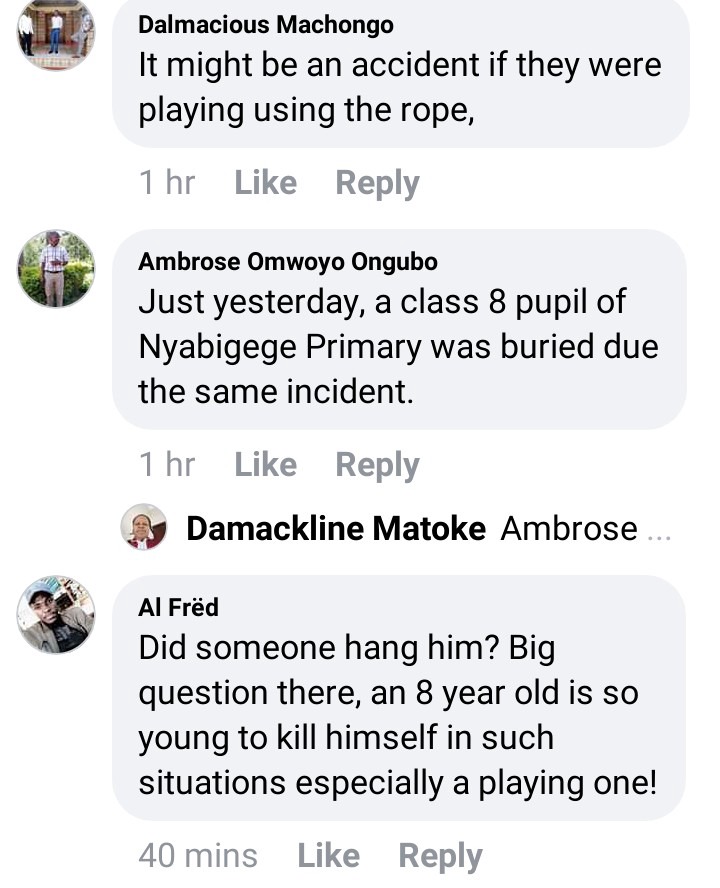 May the ministry help the teachers in the country.
Content created and supplied by: Mazaf (via Opera News )