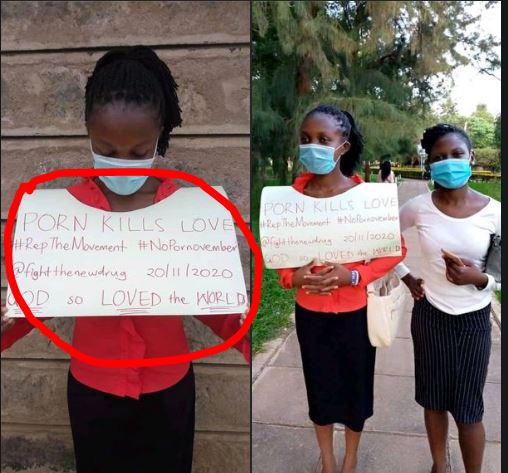 A Christian Union (CU) lady was on Friday the source of discussion at the Kenyatta University main campus when she walked around the university, carrying a placard with crucial information.
In the placard she was carrying while moving around the campus, the lady had addressed issues of young people watching 18+ content.
According to her, watching such content results in the dead of love among couples. She also said that the content was becoming like a drug addiction on the campus that most people were getting into.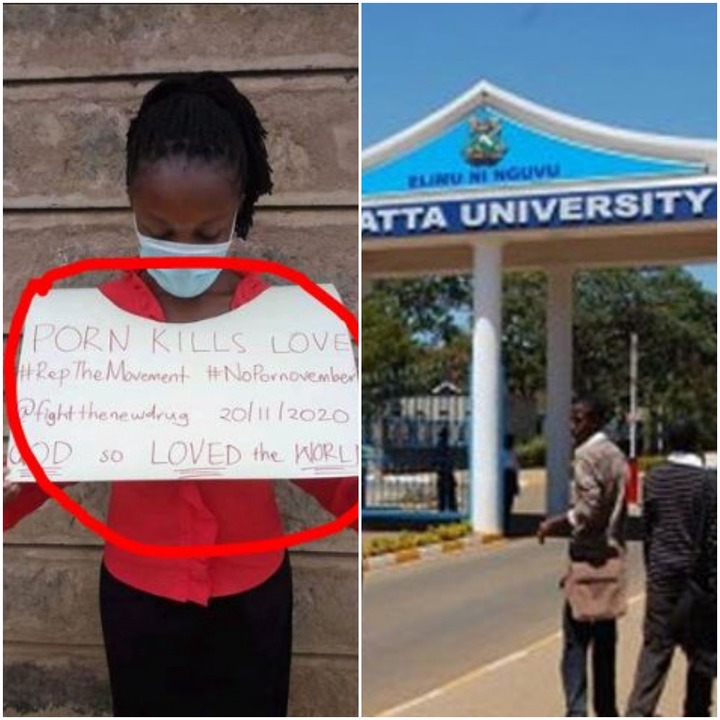 The lady only identified as Marion wanted comrades to shun away from watching 18 plus content, especially in this month of November.
Finally, she shared the word of God with comrades by reminding them that God loves them, and the whole world.
Allegations have it that most people and not just students are addicted to watching such content, which leaves them with no feelings for their lovers.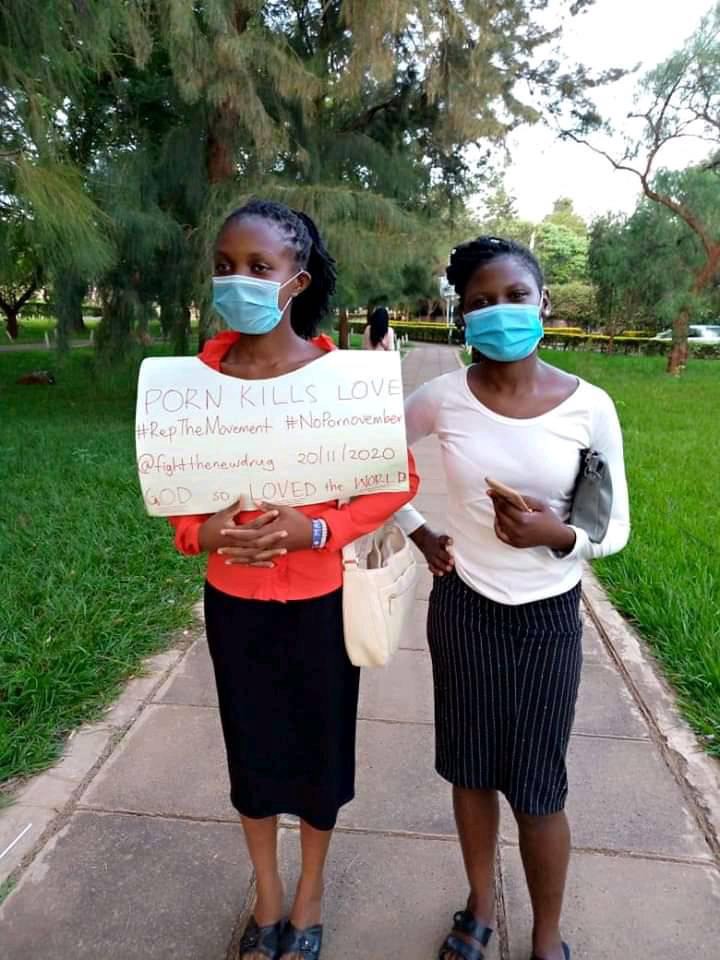 Most people end up self-pleasuring themselves after watching, commonly known as 'kunyonga' on Kenyan streets.
One should seek help to stop the act.
Content created and supplied by: pmeja (via Opera News )