Schools have reported several cases arising from indiscipline of students ranging from teachers attacks to School fires that have led to indefinite closure of schools. Many school domes have been burnt that have left parents in dilemma as they will have to pay for all damages caused by their children.
The causes of high rising of indiscipline are not known though they have been associated with long closure of schools. Today was a bad day to a student of kiruri secondary school as he was found with 13 rolls of bhang .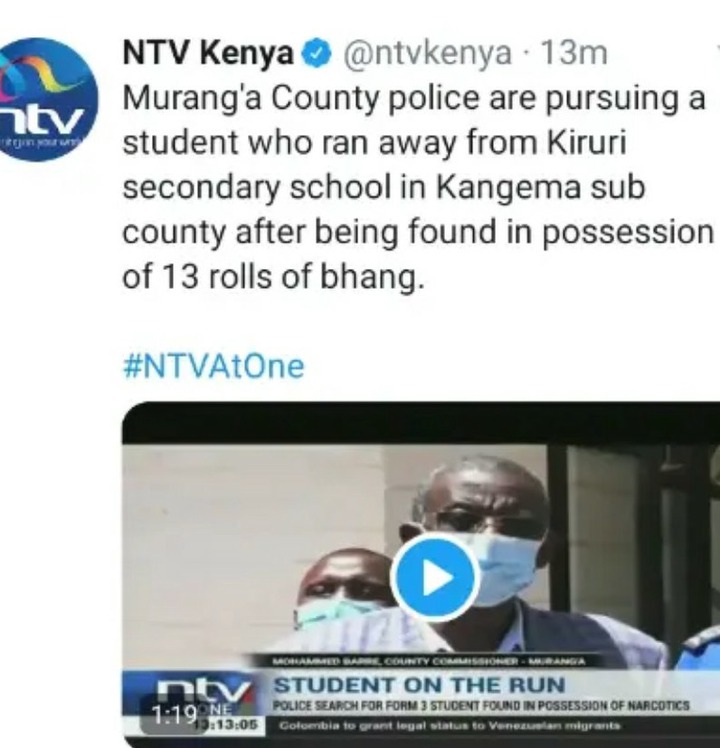 This forced the police to witch hunt for the student who had already ran away from the school. Students being under influence of drugs therefore may be one of the causes why students are behaving in a weird way while in school.
This is bad news to schools as it has now exposed the students for the teachers to know the kind of students they are dealing with. The ministry therefore has a heavy task a head to deal with such cases in schools.
Content created and supplied by: [email protected] (via Opera News )