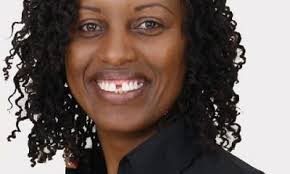 Prisca Magut is a teachers of Christian Religious Education and Geography at Our Lady of Wisdom Kapkechui Girls high school in Nandi county. Prisca dropped out of schoo at a tender age. Due to difficult if life she opted to go and get married. She stayed with her husband for 13 years whom they had three children together. The two started chang'aa business and their income was hardly enough to sustain the family.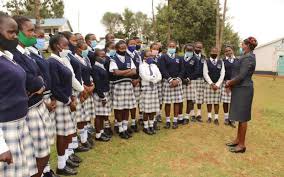 Having been in marriage for 13 years, Prisca made her mind to go back to school. She was then at the age of 31. In 2010 that is when her success story began. She decided to convince her husband David Magut to allow her go to school. Her husband accept the ideas and she enrolled in a nearby Kipchunu primary school for 2010 KCPE examinations.
Despite what people said because of her age, she was determined and successful sat for KCPE that year. He managed to school 340 marks out of possible 500 marks becoming the best pupil in the area. She was later admitted in form one at Itigo Girls High School in Nandi County.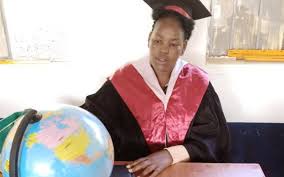 While in form one her teachers appointed her as students counsellor. Prisca says that that motivated get as it brought her classmates to closer to her and they had a fruitful discussion. She successfully sat for KCSE in years scoring a B plain and qualified for university. She joined Moi university where she studied bachelor of education Arts.
"At University, I would study during the weekdays check on the progress of my family at home during weekends," she said. She graduated December last year and she is currently a counselor al Kapkechui Girls high school.
Prisca says that she is hoping that TSC will fastrack her employment before she mandatory employment age of 45. She has aspire to have PhD to so that she can motivate more.
She encourages other women not to give up in life despite challenges. She is a living inspiration to many and she hopes girls will use her story to change their fortune
Content created and supplied by: #ruto (via Opera News )