A lady from Mountain View Estate based in Westlands Nairobi was caught yesterday night with 44 teenagers who are both in primary and high school having fun with Bhang, alcohol and packs of protection.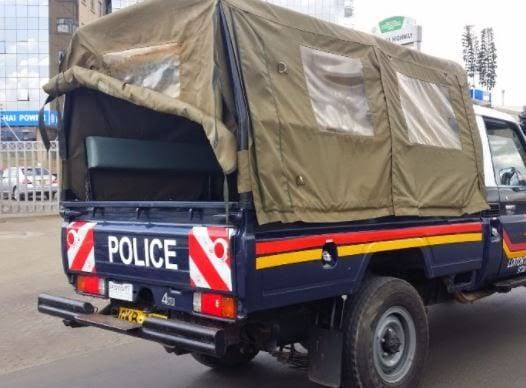 Photo: Courtesy
The Teenagers comprises of 26 boys and 18 girls between the age of 14-17 years old, it is further reported that the teenagers are from all parts of Kenya including Thika.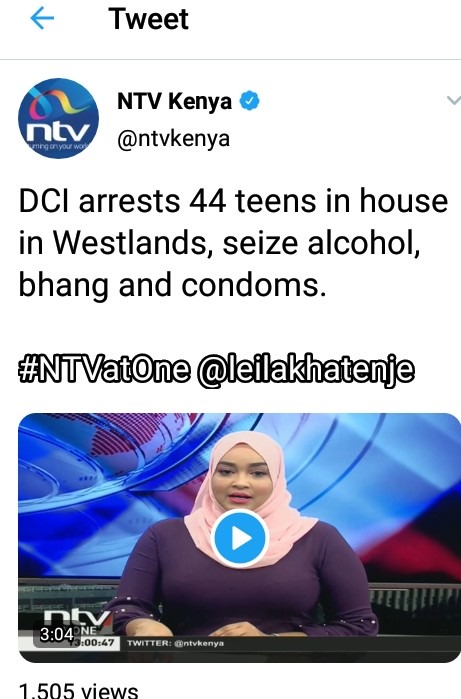 According to NTV news, the party was hosted by a lady who is 41 years old, the lady in question together with the 44 kids have so far been taken into custody meanwhile further investigation are being done.
This comes just a day after 3 among the seven girls who had gone missing were found in Kayole claiming that they were just having fun.
Some parents revealed that there is a group of people who lure young girls and boys into drug trafficking after financing their parties and transportation.
We hope that the hands of the law will finally reach those who are involved in these evil acts. Meanwhile, parents let us talk to our kid.
Content created and supplied by: Wizkid254 (via Opera News )