Have you ever thought about moving to a car? living in a car of course can not be comfortable as living in a house. But actually there are some benefits that you can not deny that only living in a car will give you.
For example, you can think about living in a car to save money or easily travel… So we are here to help you answer how to live in your car.
Someone, instead of buying a house, land chooses buying and living in a car. That'll definitely save your money. And you can see there are more and more people living in the car.
Let's start getting to know how to live in a car by following our recommended steps below.
But first, do you know all of the benefits of living out of your car? 
Why Living In A Car Is A Good Choice?
1. Save Money


Yes we can not deny that living in a car will completely save your money since the price of land and renting fee increase everyday. Other than that, people usually have another goal for life rather than stay in a fixed place. It can be other financial priorities such as money for parents, or traveling…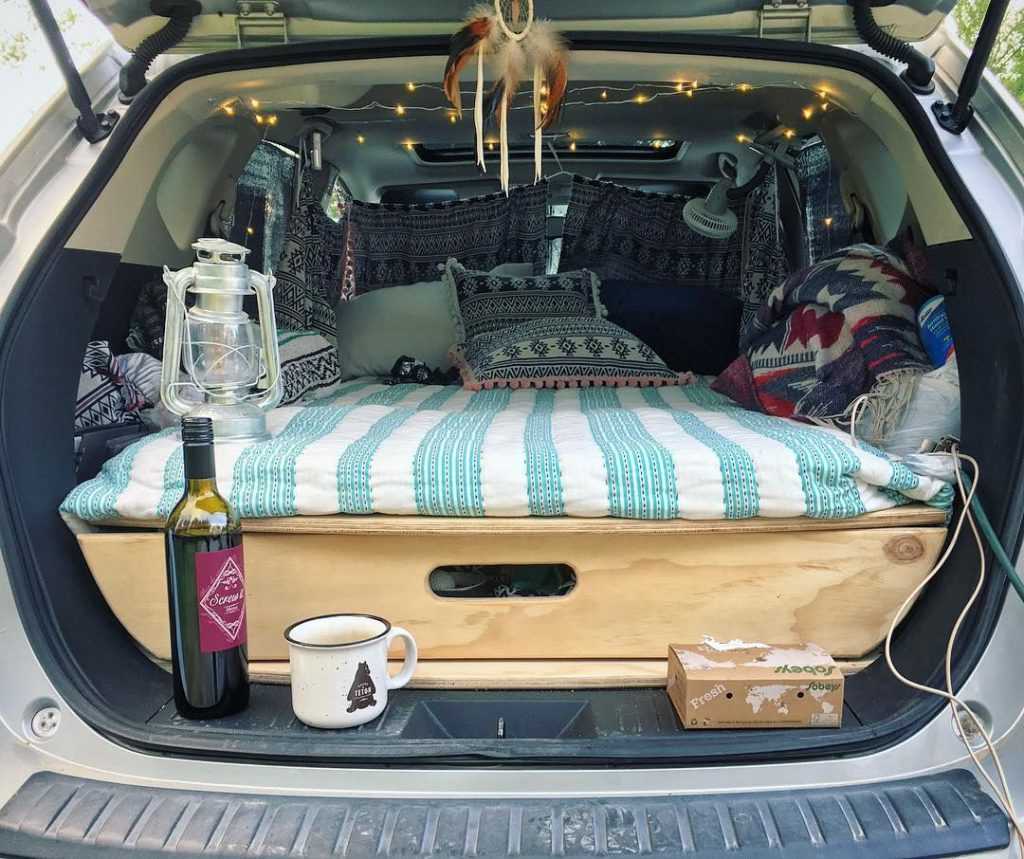 And you not only pay for the renting fee, you have to pay for the thousand bills which comes together with the renting fee. That's why there are many people who start searching for how to live in your car instead of renting a house.
2. Convenient For Traveling
You have to work in the centre of the city but the renting fee in the centre is really high but living in the suburbs is too far? So living in your car is a good choice. If your working time is thick, will you actually use the rented apartment? 
So you can drive your car to work right after you wake up or park your car near your working place. It solves every problem. Moreover, if you want to travel, that's great since you already have a vehicle, a comfortable bed and other stuff for camping, traveling. That is the second reason why you should learn how to live in your car.
3. To Be Motivated
Imagine you wake up in a car with the coffee machine just right in your car. For sure you will be ready to start a productive day and get out into the world. It may take only 15 – 30 minutes for you to be ready.
That's so motivated. Even when you think about the hiking trips or a picnic, it is so easy to decide to go even 3 hours before the trip. Since you have everything in your car, what you need to do is drive to the destination.
4. Better Health
Since living in an apartment, you are a rare breed indeed, lazy to do exercise. Living car-free will help you along the path to better health because the replacement for all of that car time is exercise time.
Whether it is walking, biking, swimming, kayaking or other commuting styles you will see the benefits of a more active lifestyle when you give up the car. The car free life can open up so many new doors for you to become healthier.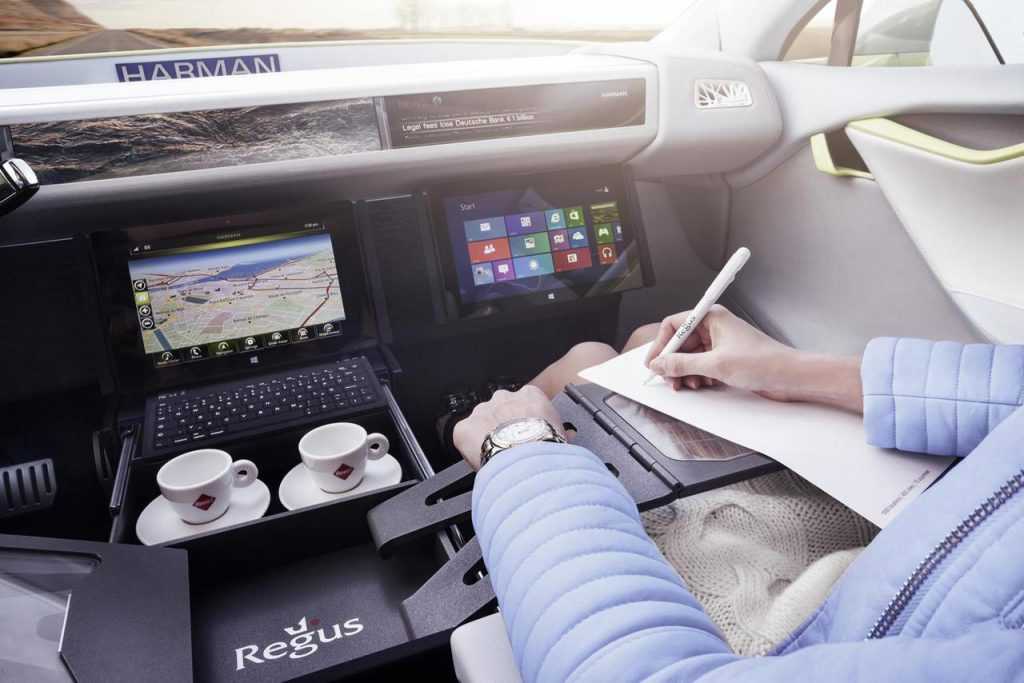 Those are the four important reasons why you should live in a car. So now, let's move on to how to live in your car. 
How To Live In Your Car?


Step 1: Prepare A Car
The first step in living in your car tips is preparing a car for your new home, new life. You should deeply consider what kind of car you'll be living out of. If you don't have the funds to purchase a larger car then you'll have to make do with what you have.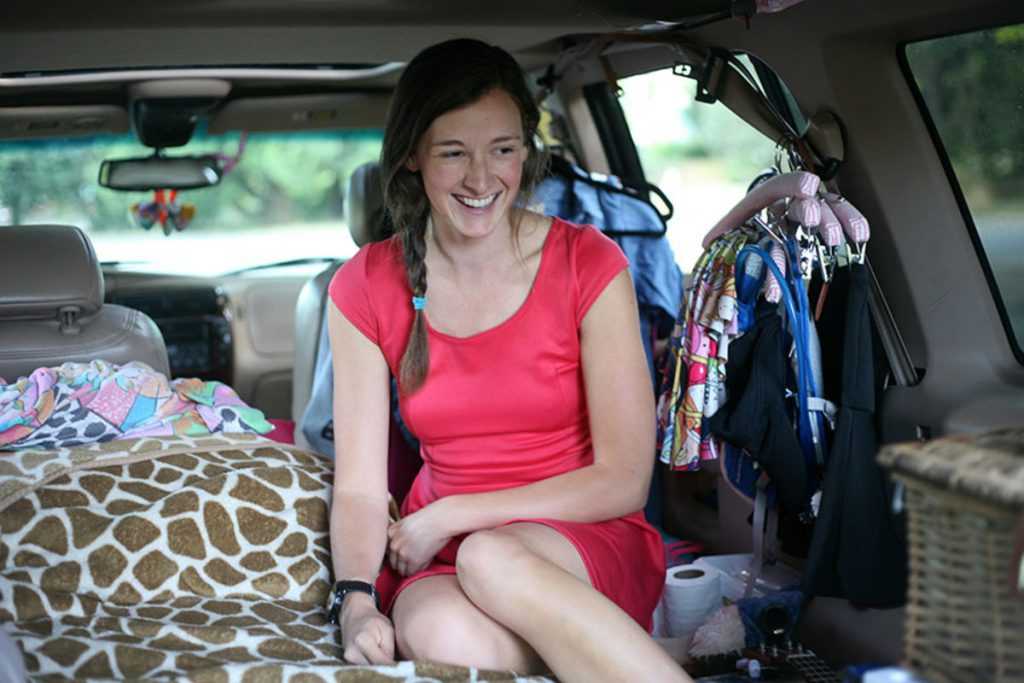 If your financial condition is good, you just can think about buying a large vehicle. Purchasing a van is the best option. The reason is because of the excess room. You can also purchase the vans with no windows in the back for ultimate privacy.
Someone even put the sunroof into consideration. It attracts both the sunlight and moonlight .
Step 2: Arranging Your Sleep
Step 2 in how to live in your car is arranging your sleep. Setting a bedroom in your car is also important in how to sleep in your car. For a large car, it's easy for you to set the back seats into a bed.
You can use the inflatable sleeping pad or the memory foam to set a bed, buy some pillow and blanket, then the bed is ready to be used. You will probably want some aspect of privacy while you're sleeping and hanging out in the car. One suggestion is to sew your own curtains.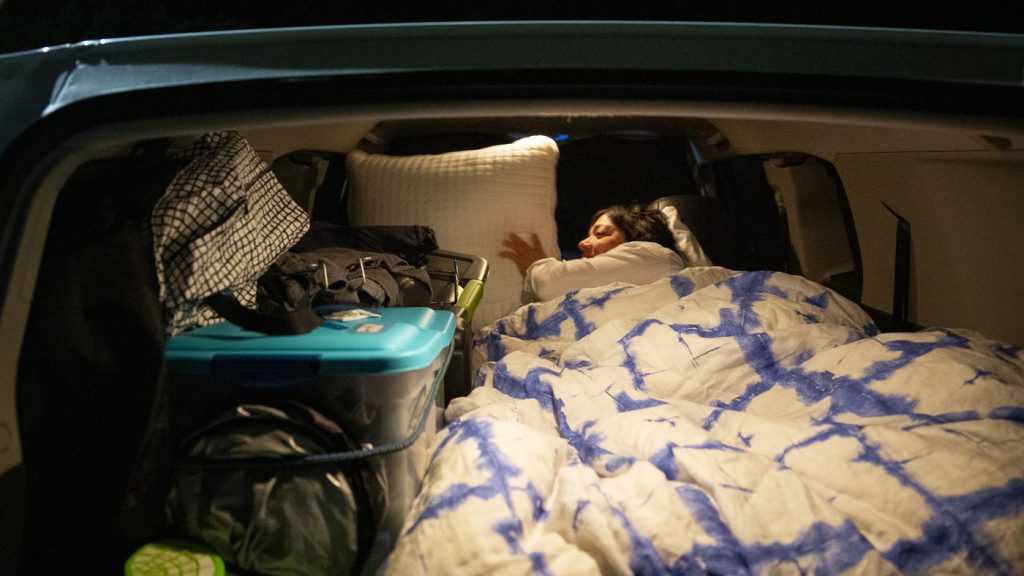 Step 3: Setting The Bathroom
You need to use the bathroom everyday so it's really important. Our suggestion on how to sleep in your car is buying a membership card of a gymnastic centre, so you can come to take a shower everyday. 
If you do not live near any gymnastics, then you need to look for a body of water on your property. If this isn't an option, then you need to hit the interstate in search of rest areas that provide shower facilities or truck stops that provide showers as well.
The toilet is easy to set up too. You can build an outhouse with very few materials. If you have a wooded area on your property, then you are probably better off just making use of that.
However, do remember that it is proper pioneer technique to dig a hole first so you can easily cover your area up and keep anyone from stepping in your waste. The other choice is to build a chemical toilet. So you can live in the car for how long as you want. 
For laundry, classify your clothing into different bags so you can bring them to the laundry shop and clean them there. Clean them frequently otherwise your car will have a bad smell of dirty clothing. 
Step 4: Foods
If you have a large car or camping car, that's wonderful since you can set the kitchen for yourself. Nothing better than cooking by yourself. If that, clean it after using if you do not want your whole car to have a foody smell. 
Or if you want to eat outside, that's okay. Your car will not have a bad smell and it will not attract any bugs. But remember to have some snacks, drink in your car. You may feel hungry sometimes so it's better to have something to eat in advance. That is the step four in how to live in your car.
Step 5: Set Up Mailbox
There are 3 options for setting mailboxes on how to live in a car. 
First, if it is possible to set the mailbox on your family, friends lands or your land if it's possible. It will help you to keep up to date on things around you. 
Secondly, You can set a PO box. That way you can go and gather your mail at the same location and also have a way of keeping your identification up to date.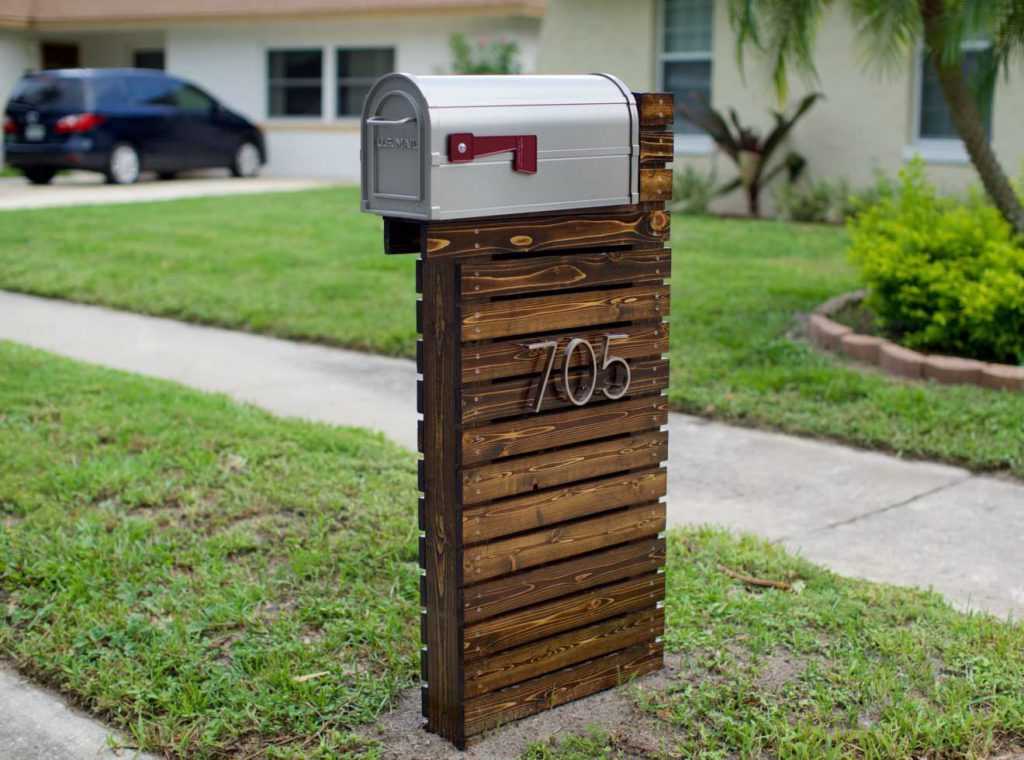 Lastly, you may also want to consider setting up a safe deposit box at your bank to store valuable items. Living in your car isn't going to be a very secure place so you'll need to consider this if you have anything that is worth a lot of money or just means a lot to you.
Step 6: Personal Protection
Since you live in a car, it's dangerous sometimes and you should have the protection in advance. For your vehicle, consider buying a steering column lock. That way it will make it nearly impossible for someone to steal your car. In most cases when someone's car is stolen it is only a piece of property.
To protect yourself, there are some tools for people when going alone, you can buy them and keep in the var, your bag. There are few people who also use guns but it must be legal in your state to be able to use it. 
Step 7: Personal Stuff
You have to think about how to store your personal stuff such as clothing, documents… Our suggestion is buying some convenient boxes to store. You can keep them under the seat. 
About the electric device such as phone, speaker, computer… you should prepare the wire adapter for them. You'll also need a backup battery and air compressor in case you have a failed battery or a flat tire. If your car is your only means of shelter, then you'll need it to work properly. Well prepared personal stuffs is the 7th step in how to live in your car.
Step 8: Where To Pack Your Car
Since your car is quite big, the fee for packing may be expensive. If you can, find a free packing slot as much as possible. But that place must be safe for you. Public land includes places like national parks and forests. You can find them in almost every state. You can usually park in these areas legally.
Other places to consider are convenient stores, trucker stops, highway rest areas.
If you can't find a free packing slot, pay for it. We recommend you to find the packing which is not in the centre since it's really expensive. You also can go to the campsites.
Even if you have to pay to stay on campsites, they're also usually safer than the alternatives. You get your own dedicated plot so you can pitch up a tent. Plus, you have access to shower facilities and a water supply.
Sum Up
So you already have the answer for your question: can you live in your car. It not only saves your money but also lets you live freely.
Just follow our 8 step by step on how to live in your car, you will be really happy with your new life. Moreover, you can also improve your health that can not be bought by money. Do Not forget to follow our other driving tips so you will have better driving experience.
Content created and supplied by: TelegraphKenyanews (via Opera News )
Opera News is a free to use platform and the views and opinions expressed herein are solely those of the author and do not represent, reflect or express the views of Opera News. Any/all written content and images displayed are provided by the blogger/author, appear herein as submitted by the blogger/author and are unedited by Opera News. Opera News does not consent to nor does it condone the posting of any content that violates the rights (including the copyrights) of any third party, nor content that may malign, inter alia, any religion, ethnic group, organization, gender, company, or individual. Opera News furthermore does not condone the use of our platform for the purposes encouraging/endorsing hate speech, violation of human rights and/or utterances of a defamatory nature. If the content contained herein violates any of your rights, including those of copyright, and/or violates any the above mentioned factors, you are requested to immediately notify us using via the following email address operanews-external(at)opera.com and/or report the article using the available reporting functionality built into our Platform See More