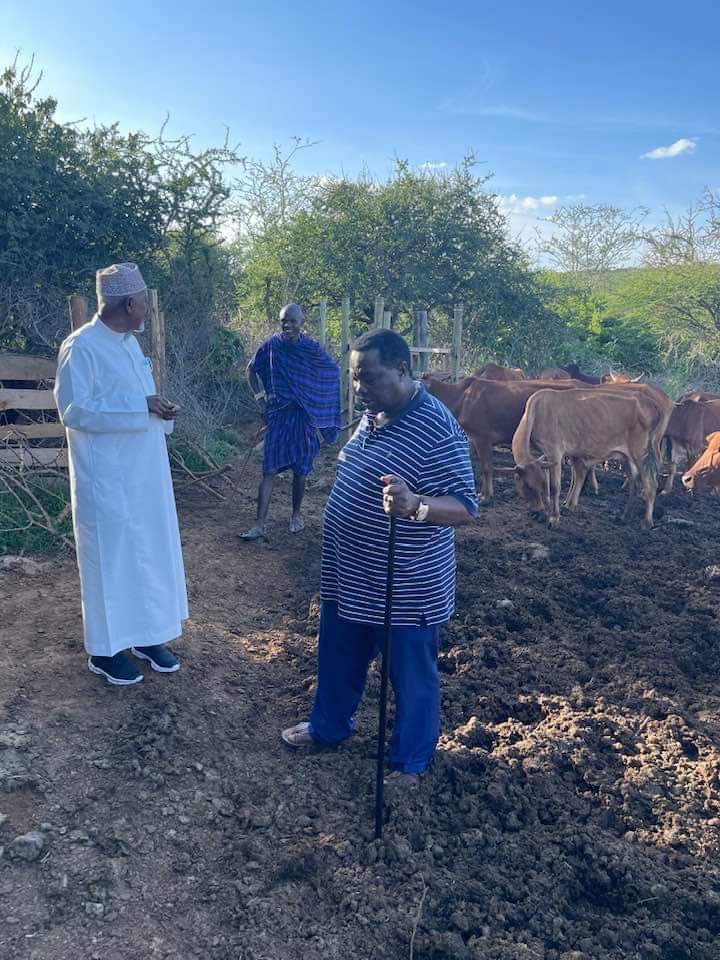 Today the COTU secretary General francis Atwoli has hosted a guest who had paid him a courtesy visit. According to the African culture papa francis took him around his home to see the goodies. Contrary to his expectations, the post displaying his hospitality during the visit has turned against him.
"My brother Hassan from Garissa County on a visit at my Ildamat Farm in Kajiado County." Said Francis Atwoli.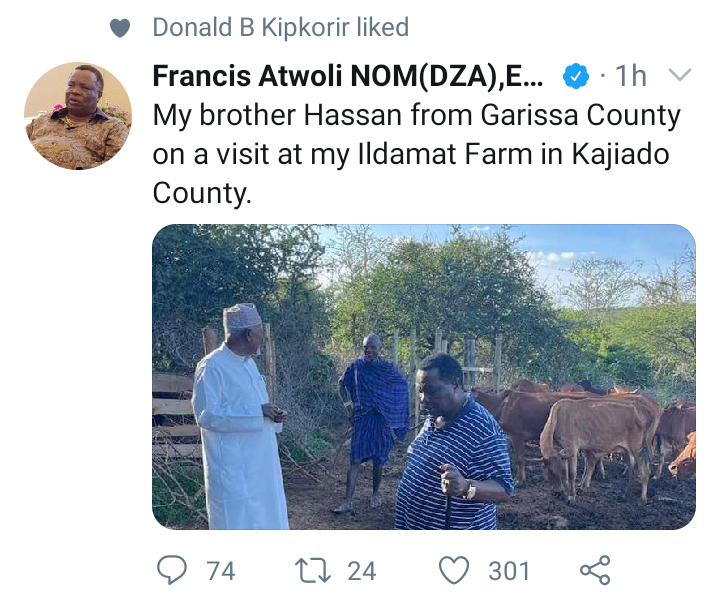 Netizens were keen on the background rather than what appeared on the from part. Honestly the COTU secretary General's cows look emaciated, here is what Kenyans in tweeter had to say; Seth, "Thought they were wild hunting dogs... why are u staving those cows papa?"
Japheth, "Kindly with due respect as fight for workers rights am here to fight for the animals rights so do the necessary as we do ours"
Wangui, "Brother @AtwoliDza those cows are going to form a union against milking them dry. There must be a minimum fodder for each cow or else."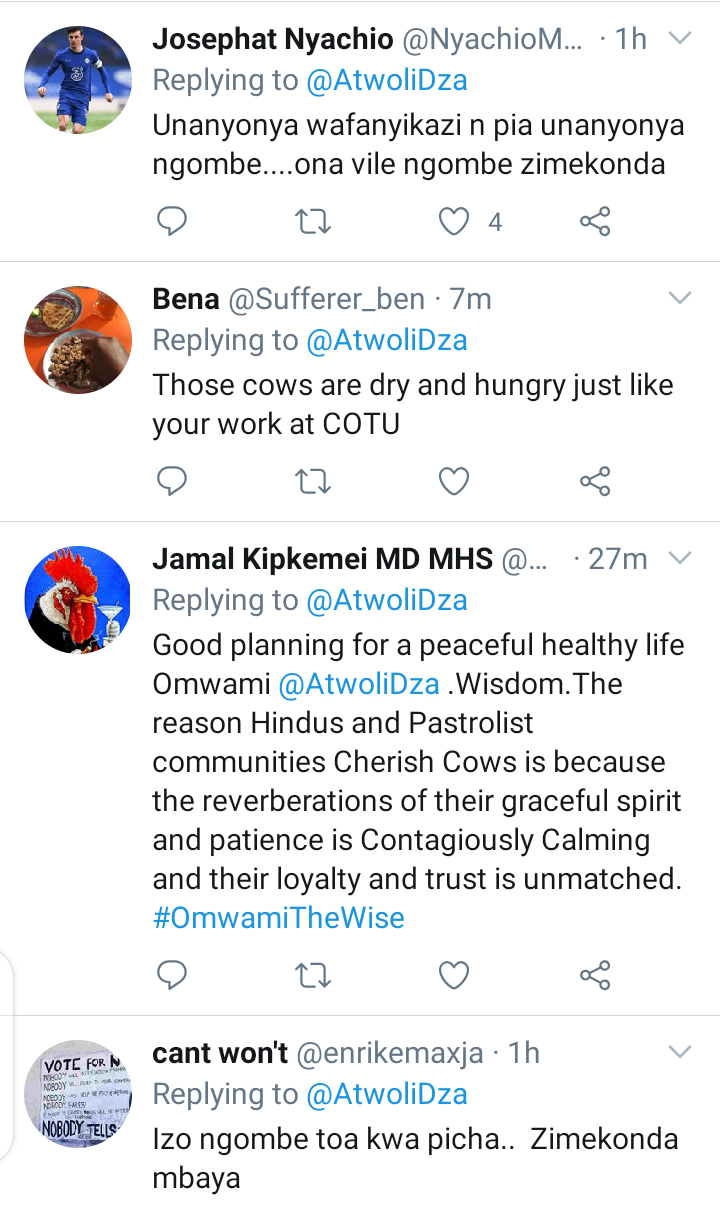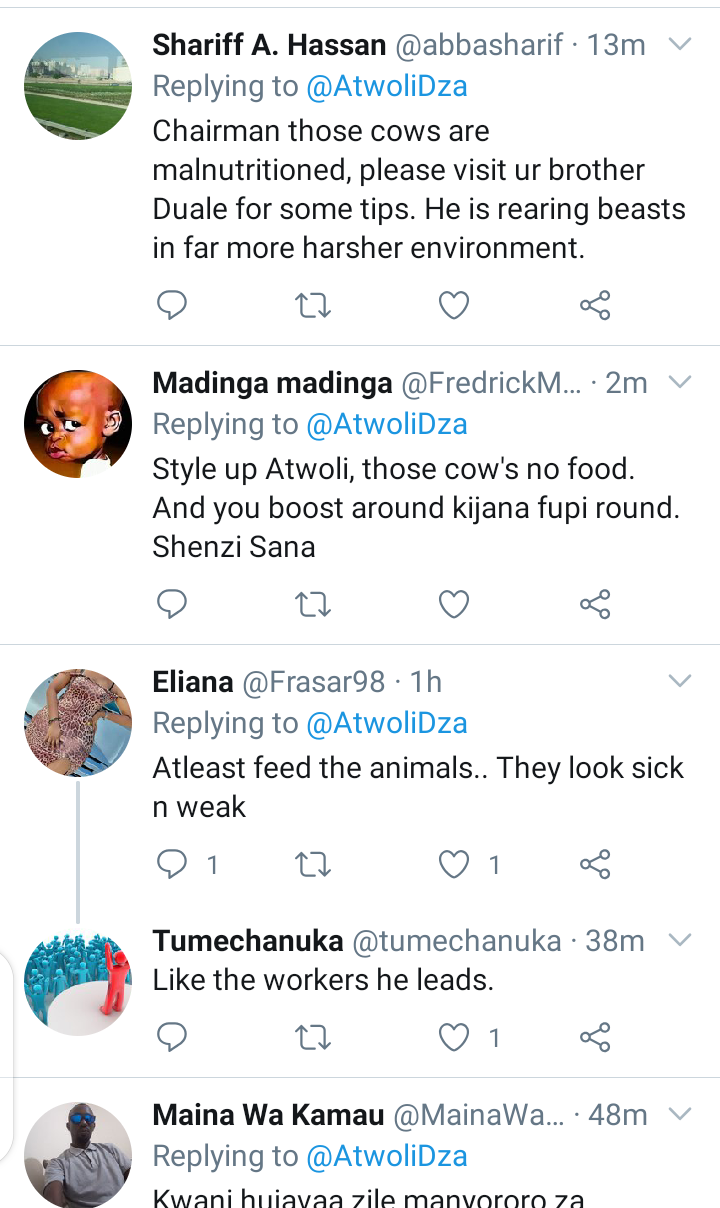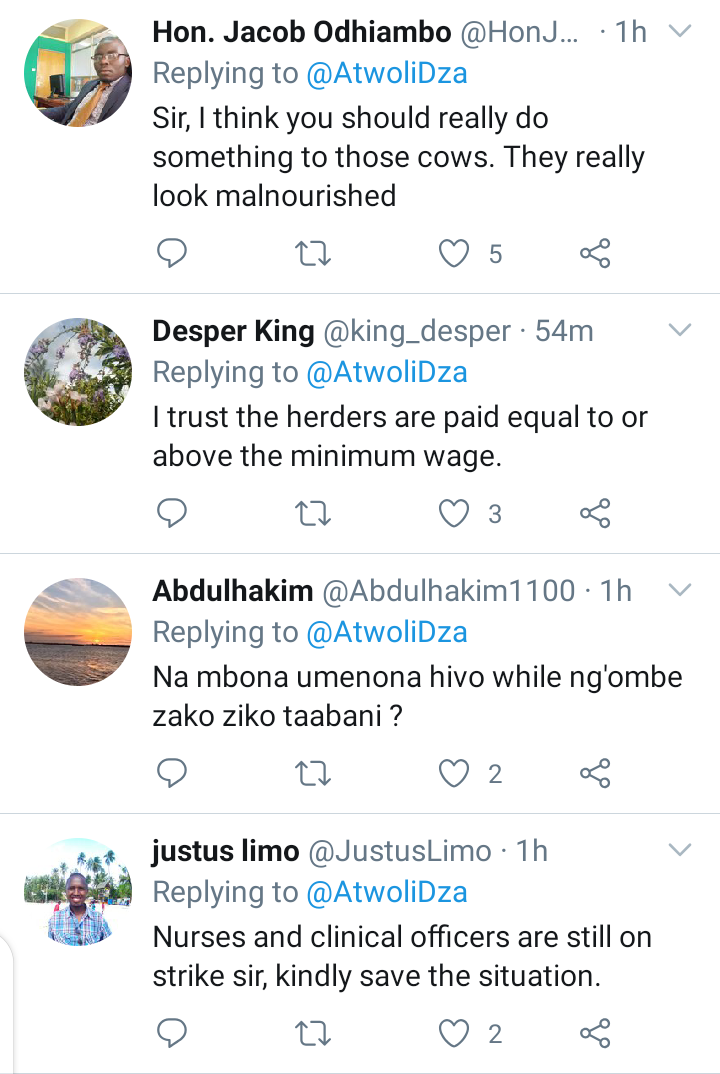 Shariff Hassan, "Chairman those cows are malnutritioned, please visit ur brother Duale for some tips. He is rearing beasts in far more harsher environment."
Share your thoughts on the comment section below.
Content created and supplied by: Mbakajo (via Opera News )