Our country was greatly affected by the covid 19 pandemic. When it was being confirmed in our country, its rules were hard to follow what made the government to close quite a number of revenue sources. Great businesses were forced to be closed since the virus rules were hard to follow.
Kenya is a developing country and it is unstable. Therefore, the government was forced to go for loans from other financial institutions to support it's people.Currently, our country is battling a big debt which it is required to settle. Still the government requires some money that will enable it run its projects.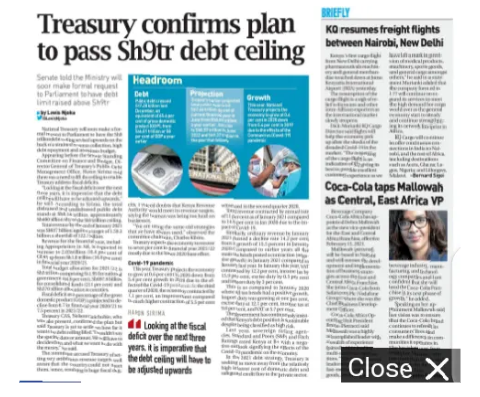 Following the current report released from the government, the Kenyan treasury confirms plan to pass 9 trillion debt. The money will help in running the government projects within the year.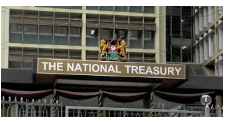 The fact being that the government is lacking money and is having big debts, it is likely to chop off some amount from civil servants and Teachers, which may result to great trouble as most of the civil servants are lowly paid. This will help in running the government plans.
Content created and supplied by: Asuma (via Opera News )