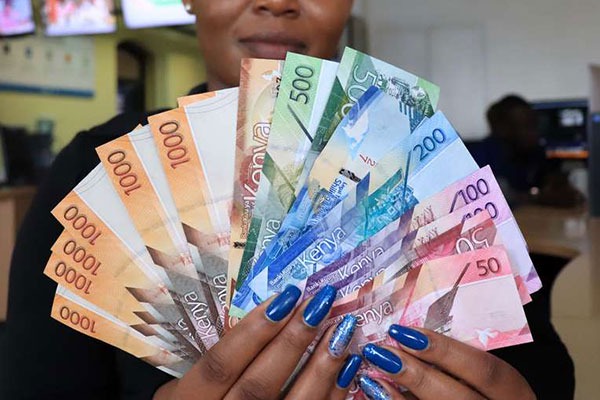 Kenyan lady holding a bunch of money.
Millions of Kenyans will soon smile to the bank as the government has released a whopping 8,728,056,000 shillings to be paid to Kenyans who had enrolled in various cash transfer programmes.
In an article written on Citizen Digital, the government will be paying this amount starting Monday, February 22, 2020. Citizen Digital further noted that the funds have already been channeled to the Ministry of Labour and Social Protection.
A total of 1,090,587 cash transfer beneficiaries will smile to the bank after taking part in the programme.


Another 293,6688 Kenyans who participated in the Cash Transfer for Orphans and Vulnerable Children Programme will also receive some funds from the government.
However, their payment will come in September-December 2020, a another payment cycle. They will receive a whopping Ksh. 2.3 billion from the government.
At the same time, other 762,947 beneficiaries enlisted under the Older Persons Cash Transfer Programme will also be paid a whopping Ksh.6.1 billion.
33,952 beneficiaries of the Persons with Severe Disability Cash Programme will also receive a total of Ksh. 271.6 millions.
According to sources, each beneficiary will get a total of Ksh. 8,000 in the September-December 2020 payment cycle.
The government noted that those who participated in the caregiving, will benefit from the government and they can receive their payments any time within the next 6 months.
Check out the list of people to receive these cash from the government so that you can be ready for it.
Content created and supplied by: WawireCornel (via Opera News )