Cabbage farming is one of the major activities across the counties in Kenya. It takes about two to three months to produce mature heads after which the crop is harvested. Local markets across the country account for a large share of the volumes, thus resulting in an increase in prices on the free market.
One farmer in Naivasha, Nakuru county, has turned her farm into a multi-million enterprise by venturing into cabbage farming. she plants 80,000 cabbages every week. In these pictures, we have started with the mature one to the ones she planted recently. he woman is also mentoring her daughter in law.
Crop rotation should be observed for cabbage farming in Kenya as the crop uses too many nutrients from the soil in a single growing season.
Cabbage is grown in almost all regions of the country but concentrates in central other highland areas although irrigation has provided solutions to those seeking to venture into the business.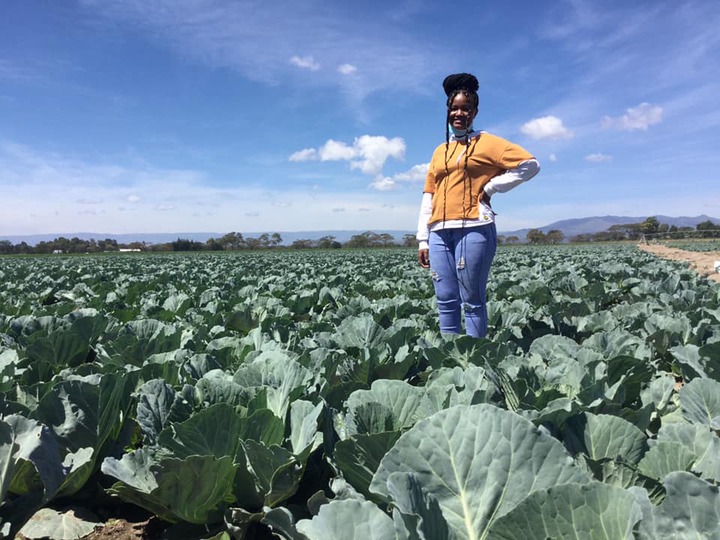 Are you looking for an opportunity to venture into farming? leave a comment on the product you want to farm.
Content created and supplied by: JOYEVE2020 (via Opera News )