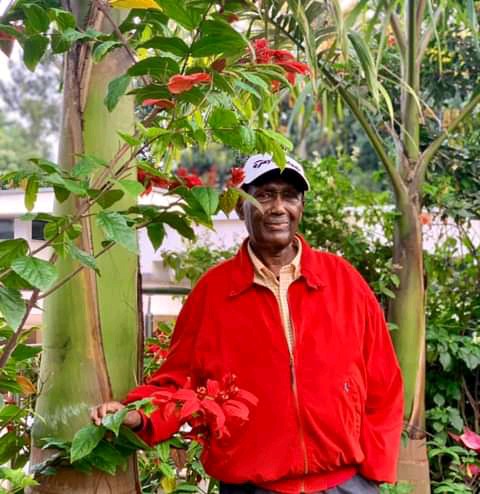 Chris Kirubi.
Valentine's day is a day that those in love celebrate their relationship. Different people across the world have different methods that they use to demonstrate this love. Giving of flowers is just one of the commonly used ways that lovebirds use to show love. The day is usually marked on 14th of February, every year.
The communities in Africa have not yet embraced this day as most people do in the West countries. Some communities are still living in denial of introduction of this new culture. Others have developed some new means to avoid celebrating this love day. Here in Kenya mens conference is one of the theories that men have developed to avoid celebrating the Valentine.
Love is said to be a beautiful thing and this is what has pushed a Kenyan tycoon, Chris Kirubi, to delivering a bold message to all those in love. The billionaire has argued that you should not just by a flower because it will wither in a short while. He has alluded that you should build a permanent garden of roses where love will be cultivated.
"Don't buy her flowers that will wither in a few days, plant her a garden that will endure seasons and remind her that you thought of her future." Wrote Kirubi on Facebook.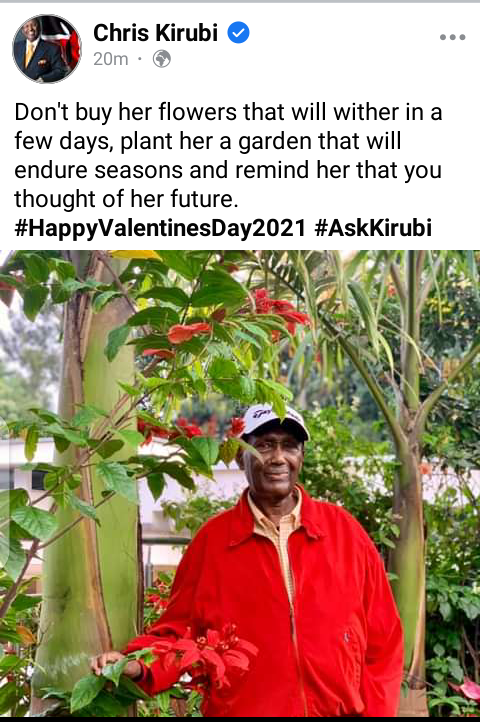 Chris Kirubi is known to offer motivational quotes especially to the young generation who are planning to start investments. He is not known much in giving relationship advices and this message has caught many people in surprise. Not much is known of his private life.
What are your thoughts on this particular case? Share.
Content created and supplied by: The_Updater (via Opera News )