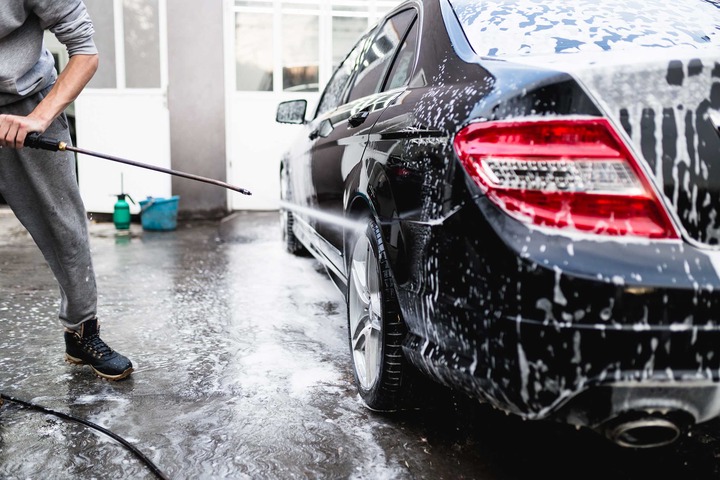 The car wash bussiness is one of the bussiness which has a good income nowadays.
Investing in this bussiness now won't cost you much capital infact the best vaccum pressure machine goes for around 70k.As time goes,its value will appreciate simply because the dealers will notice that they are at a higher demand.
starting capital
With just a hundred thousand in pocket,you are ready to start.Find an averange machine for 50K.Use the remaining 50 thousand for:
1) 10K for constructing a small simple shade where you can decorate and advertise your work.
2) 10K for installing water.This can stand for the cost of buying some pipes and paying of labour.
3) 10K to stand for electricity.You might be required to buy wires and sockets.
4) 10K for licencing your work.This also adds up to securing your work incase of dangers.
5) The remaining 10 thousand can be used to lease the space you want to setup your bussiness.
Factors to consider
space
Find a place which can hold a minimum of 3cars.This helps to attract customers since they hopes they are going to be served soon.
There should also be a place to hold your customers.Myself i'd prefer an open area where they can enjoy a cold breeze.
Also the place should be wide such that the cars will be able to turn freely.
water and electricity
Make sure that there's presence of adequate and clean water this contributes to better and attractive services.
water can easily ease the work done when there is permanent tap water.
Electricity we all know that it serves as an essential factor especcially where machines are used to carry out a task.
nearby restuarants
Locate your car wash near a place where there is a clean and large restuarants or hotels where good services are offered.
This attracts more customers to your bussiness since they needs a place where they will relax and have their car washed.
This also assures to you and to them that there is security due to high traffick of people.
how it works
You don't have to clean those cars yourself.You can employ a labourer whom you can be paying by commissions after the cost of water and electricity is subtracted.
The same employee will be working under your digital supervision since a CCTV will help you during your calculations of the day.
Content created and supplied by: LeeNuys (via Opera News )