The National Transport and Safety Authority Kenya, set aside The 15th and 17th Day of February 2021 as the day for mass collection of the Smart Driving Licences, this targets strictly those who had applied for this licences at the NTSA Thika offices. Due to the outbreak of The Corona Virus, NTSA had scaled down their engagements with the public in line with the measures put in place by the Ministry of Health to curb the transmission of the virus.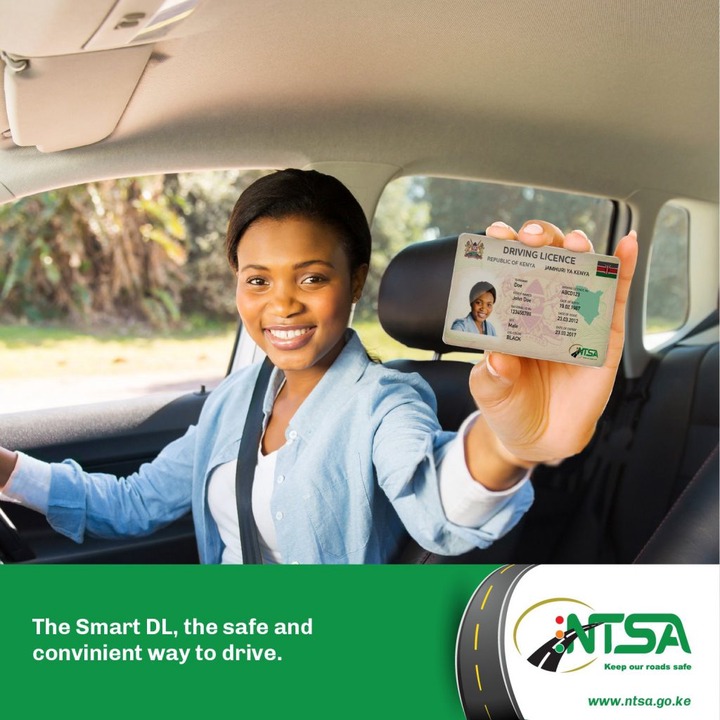 NTSA Thika offices has since transferred the Smart Driving Licence Applications to Huduma Kenya Thika, but Huduma too do not allow engagement with many people, following this it has been very hard for the applicants to get their Licences, NTSA, However, has moved with speed to help the stranded applicants.
The Authority is calling on these individuals to collect their smart licences at the Thika stadium Hall, the exercises began on 15th and is ending tommorow the 17th, incase you missed the 15th Exercise, you have tommorow to collect your Smart Driving Licence, all you need to carry is your National Identification Card for Verification.The exercise begins at 8AM to 5PM.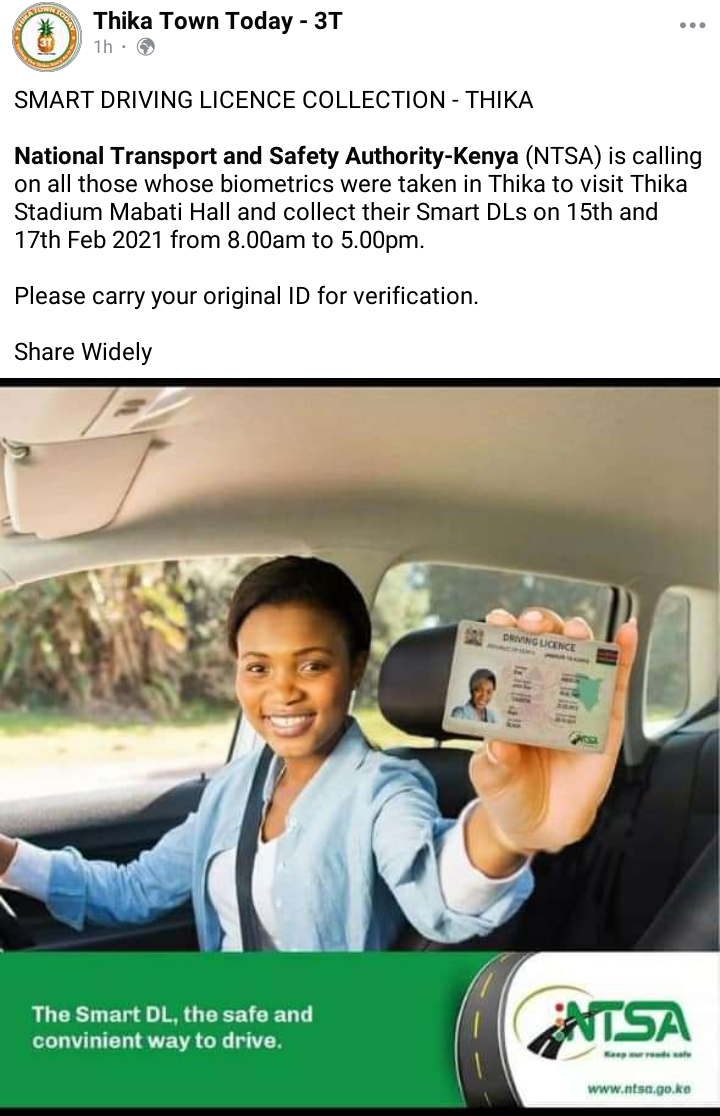 Content created and supplied by: NewsIn (via Opera News )