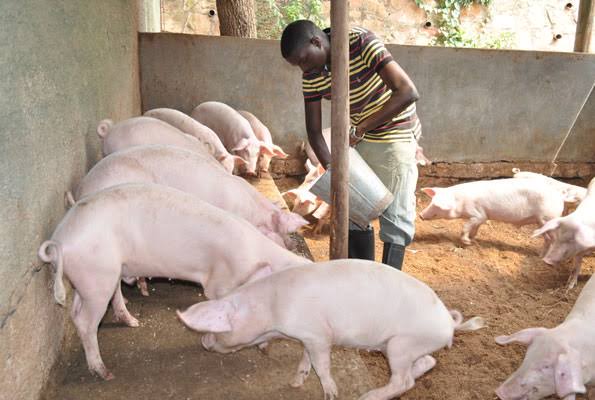 There is a booming pig business in central Kenya. This has led to western Kenya trying there luck. The sausage which buys pig in bulk hence benefiting farmers.
With farmers choice the pig wheing 25k and above will fetch above Kshs 18,000. When you calculate 100 pigs it total to a cost of Kshs 1,8M. The bulk purchase of pig attract many farmers to start the business in the country.
The local market always does not buy bulk hence discouraging large scale farming. The purchase of one pig or two is not economically to farmers hence leading to high loss in farmers.
The Government should empower local company to purchase goods in large scale. The purchase in large scale will benefit most hustlers as they will benefit the farmers.
The pigs takes a short time to mature compared to a cow which takes years. Therefore the pigs are economically because of rearing time. The pigs are also on high demand on local market.
Will this pig rearing business benefit Western people after the collapse of Sugar industry. Hustling is a big deal but calculative. The fortunate will survive
Content created and supplied by: LeoP (via Opera News )