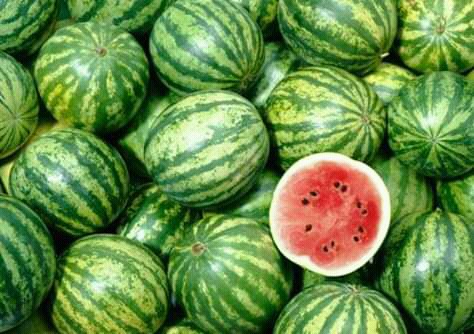 Now ,what are watermelons?They are large fruits that thrive very well in dry lands.They are of different varieties ,some have seeds while others are seedless.They are good sources of water in the diet of human beings.Watermelons can also be used in making of jams and other preservatives.
They are also useful in flavouring summer drinks and smoothies.They are quit nutritious, for instance,one cup serving of watermelon can provide calories,vitamin C,vitamin A,B6,B1,and minerals such as potassium, magnesium, antioxidant among others.
They can also be prepared as grilled water as found in the case of watermelon stake which is commonly found in restaurants.
SOIL REQUIREMENTS
They can be grown on a wide range of soil types,sandy loam rich in organic matter with good drainage.Cultivation in heavy textured soils results in a slower crop development and cracked fruits.Soils should have a pH of six and seven.If the soil pH is too low,lime is applied
Content created and supplied by: Trizah11 (via Opera News )