Bill Gates comment about Covid has caused a lot of mixed reaction after saying that it is very easy to end Covid -19 than solving the climate change.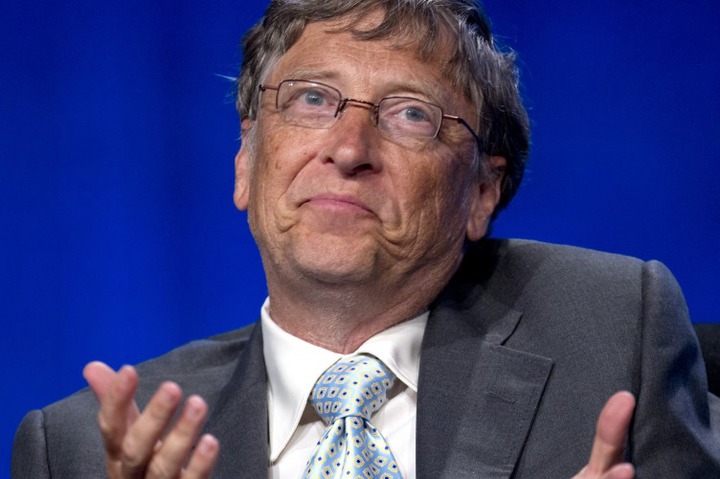 According to BBC News the billionaire Microsoft founder said that Ending the pandemic is "very, very easy" compared to solving climate change.
Bill Gates has been occasionally accused of a lot of things one being concocting the Covid virus in a secret laboratory as part of a project by global elites to depopulate the world by using vaccines to implant microchips In people so that they can control and track them.
When gates is asked about this allegations he laughs and says that he has no intention of tracking anyone and where they are going and says that his main focus is on helping tackle health issues in developing countries.
"Why would I want to track people? You know, I'm just not that interested in where people are going."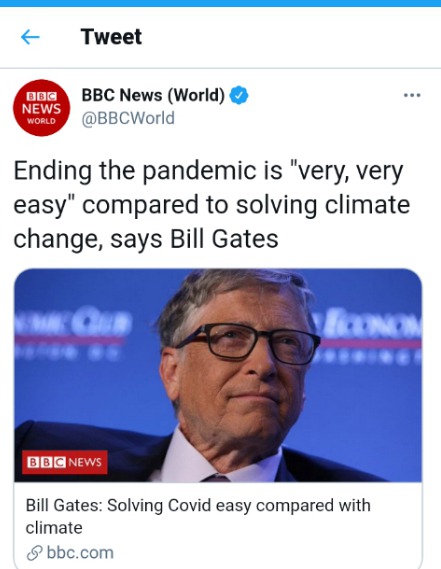 The netizens have however shared their comments and reactions saying "Of course it's easy, it end's one of two ways. One, once they've got complete control and the economy finally collapses. Or two, when people give their head's a wobble wake up and say enough is enough, and stand against this tyranny that is being imposed upon us."
share your thoughts and reactions about the same in the comments section below.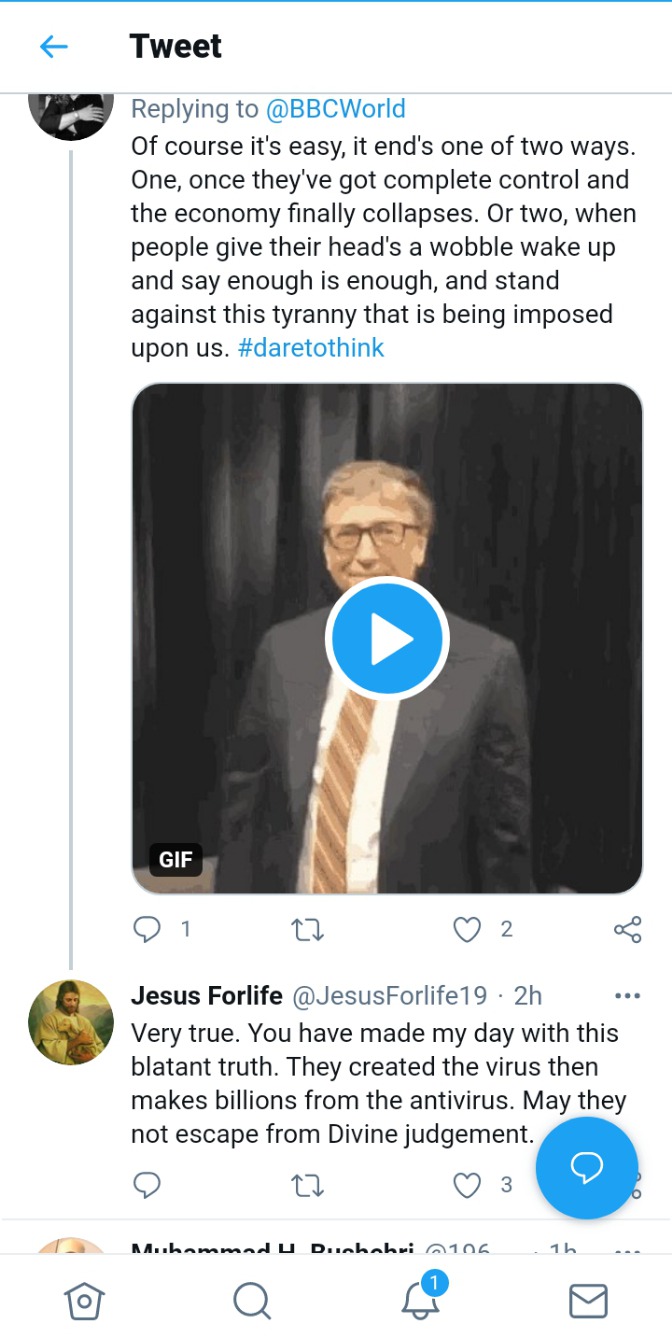 Content created and supplied by: Drnewton (via Opera News )