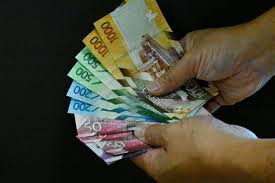 Wake up Early & sleep late at night : the rich always wake up early in the morning and sleep late at night to be more alert in life.
Active projects: the rich normally have project(s) which make him or her more rich in the society.
Follow strick plans: the rich must have a diary which gives him or her easier way of monitoring his or her projects.
Discuss success: the rich always discuss Business ideas and how to succeed whichever project he or she admire most.
Take advantage of any gap in the market: the rich is able to run any business he or she wherever he or she likes.
Encourage young people in life: the rich is always happy if the younger generation grow in the right direction, otherwise his or her projects cannot thrive well in that society where people are not morally upright.
Risk taking: rich people must have been great risk takers because the process of being rich is involving i.e investments of huge money in a project.
Share, like, comment and Follow us for more informations.
Content created and supplied by: Rosymbo (via Opera News )