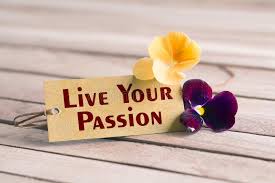 What is your big why, purpose or passion? And most importantly are you living it? When you discover with complete clarity your "why" then you have covered the absolute secrete to success in your life and business. Of course knowing your why is not enough, you must take action daily towards what you desire if you are not there yet. You are always at your best when your heart and mind are in alignment and connected with true path and purpose. This is true with your personal life as well as the business. When they are not aligned there is always a degree of dissatisfaction and unrest. While the society want us to believe living your passion is irresponsible and foolish, am going to focus on the amazing things that happens when you live your passion.
1.Increased self confidence.
There is a little known truth that everybody want to be accepted for who they are. Yet everyone is not comfortable expressing who they are. When you ignore the opinion of others and live your passion, you will become more comfortable expressing yourself. Often times when you are not living your passion, you are living the life that you believe that is acceptable to others. Your confidence will suffer when you give in to the pressures of the society, your friends and your family. This is because you are forcing yourself todo something that is of small interest to you.
2.Lower stress level.
Those who follow passion and those who do not, both encounter stress. The difference is the kind of stress you com across. Those who live their passion have internal motivation, that help bring balance to their situation. As a result, they will have a stressful situation that come and go. Those who are not living their passion are usually not enjoying their work and find it stressful every day. They dread for every Monday and yearn for every Friday.
3.Fullfilment in their work.
You can't underestimate the value of what you love. By pursuing your passion, you will fill fulfilled in your work. You will have the joy of living your passion, instead of planning to live your passion. There is nothing rewarding than doing what you were called to do.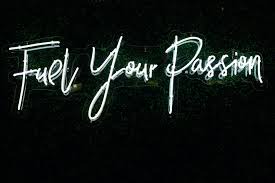 4.Mastering your work balance.
If you work your passion you will no longer need a work-life balance. When you are following your passion, your life is in constant balance. Your work would not feel like a job because you would do it for free. Can you imagine wishing you would be working because you love what you do? Well that is what would happen if you are following your passion.
5.Fewer regrets later in life.
In the end, most people will not regret things that they did but things that they did not do. Imagine what your life would be like if you pursued all your passions. Take a risk and bet on yourself.
6.Personal growth.
The most many people do not live up to their passion is because of the uncertainty surrounding them their passion. You may have doubt regarding how to pursue your life personally, financially, professionally or even emotionally. It is good to think this way, but instead set some time developing the skill-set in order to accomplish your passion.
7.Positive attraction.
Sometimes you fear that your passion might not be received well by others. The thing about living a less authentic life, you are going to attract the wrong people. When you live your life and follow your passion, you are going to attract the like-minded people. People do not like change and when you change, you change your relationships. Your growth is tied on the willingness to pursue the beliefs that will enable you reach your goals.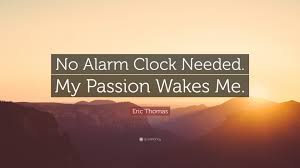 8.Expand your comfort zone.
Do not fall in the trap of believing that you have to give everything up to follow your passion. This type of limiting beliefs keep most people from ever starting their journey to change their life. You don't need to give everything, instead allow yourself to expand your comfort zone and learn new things. You can continue living your existing life while pursuing new adventures on the side. As you grow more comfortable in your ability to live the new passion, you can slowly shift more time towards it. Before you know, it you will be all-in and living your life to the fullest.
9.Be grateful.
It is true that you can and should be grateful all the time. There is always something that you should be grateful in life. Even if you have a flat tire on your way home from work, at least you have a car. Similarly, you should be grateful you have a job.
10.You will be a kinder person.
Your passion is likely going to benefit a lot of people. There is something wrong to the world you believe you can help improve. If more people would live their passion, there would be little doubt that the world would be a better place. There is peace and joy when you are living your passion, and that will rub off your interaction with other people. When you pursue your passion, you are satisfied and at peace with the world, and you will be kinder to others.
11.Unleash your creativity.
The thing about living a life absent of your passion is that you are most likely living the commonly walked path. When you are living the path of least resistance and start to live your passion, you must unleash your creativity to succeed. You are going to be ventured into uncharted waters in your life and it can be intimidating. But that is where the magic happens. When you find yourself face to face with an obstacle logged between you and your passion, you need to trust your self that you will prevail.
12.Coquer your fears.
Fear leads to procrastination and procrastination leads to death of your desire to pursue your passion. Avoid the temptation to rationalize keeping the things the way they are until you have more experience, more time and more influence. There will always be something that could be better. If you give in to your fears they will only continue to grow. By living your passion you will have put your fears in their place.
Content created and supplied by: @DAVIDKIRAGU (via Opera News )