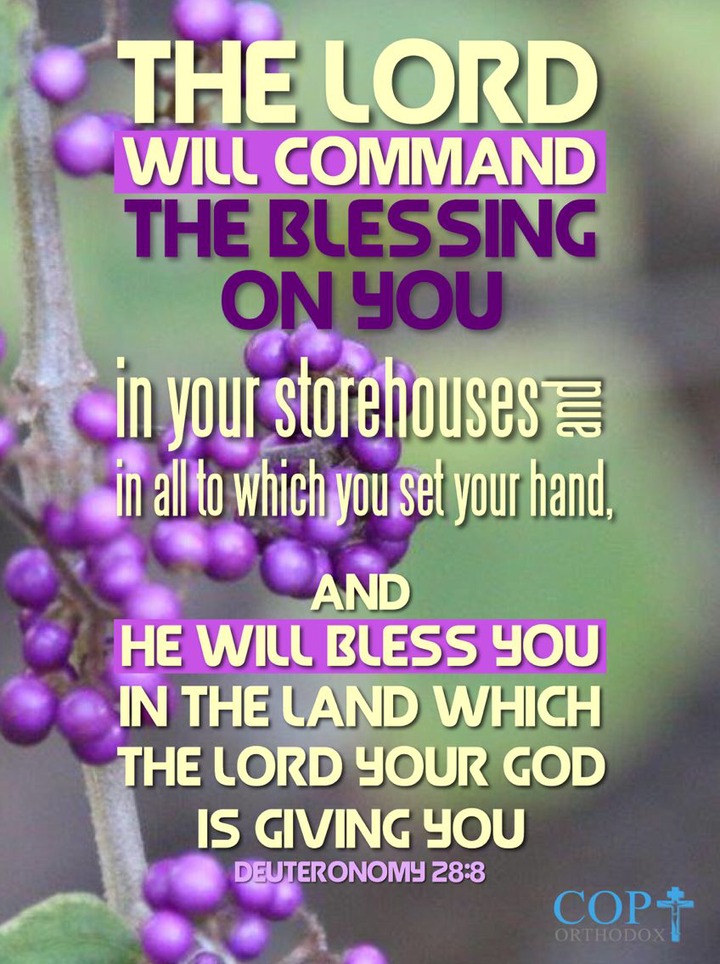 *A Prophetic message I For those Who Don't TITHE:*
                   Deuteronomy 28:
23 No rain will fall, and your ground will become as hard as iron.
28 The LORD will make you lose your mind; he will strike you with blindness and confusion.
29 You will grope about in broad daylight like someone blind, and you will not be able to find your way. You will not prosper in anything you do. You will be constantly oppressed and robbed, and there will be no one to help you.
38 You will plant plenty of seed, but reap only a small harvest, because the locusts will eat your crops.
39 You will plant vineyards and take care of them, but you will not gather their grapes or drink wine from them, because worms will eat the vines.
40 Olive trees will grow everywhere in your land, but you will not have any olive oil, because the olives will drop off.
42 All your trees and crops will be devoured by insects.
43 Foreigners who live in your land will gain more and more power, while you gradually lose yours.
44 They will have money to lend you, but you will have none to lend them. In the end they will be your rulers.
45 All these disasters will come on you, and they will be with you until you are destroyed, because you did not obey the LORD your God and keep all the laws that he gave you.
46 They will be the evidence of God's judgment on you and your descendants forever.
48 So then, you will serve the enemies that the LORD is going to send against you. You will be hungry, thirsty, and naked---in need of everything. The LORD will oppress you harshly until you are destroyed.
A Curse hangs on everyone who does not Tithe. Do you care about your Financial freedom and that of your household? Soul-search and see if you've have been faithful in Tithes and Offerings, If not REPENT and begin to obey at once! Tithe and Offerings are the most important in the Kingdom. Tithe helps to protect, your job, health, loosing anything and offering is a seed to open doors to receive more.
Let this message wake you up from delusion of thinking you can Rob God, because the Lord spoke it and I thought it to be so Harsh, but it is what it is, the Truth..!! Obey it and live and you will see a difference in your life.
Content created and supplied by: Blessyke (via Opera News )