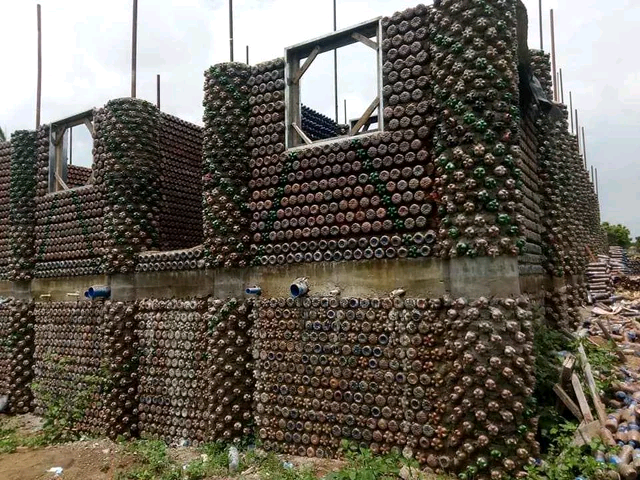 This House Was Built With Plastic Bottles From Bottom To Top, Find Out They Did It. Photo|Courtesy
Building a house has always been the dreams of many. Each person desires to live in a beautiful house. This is the house that the person will be residing in with the family. In normal cases, a house can be built by use of mud, stones and concreate. There are some houses though that have been made of wood on the walls and iron sheets on top. Some houses have iron sheets on the walls and on top. Whichever the way you build a house, it should be able to shelter you and the family from any hostile weather. In this case therefore we get a house that has been built by use of plastic bottles. You might have wondered how possible it was to built a house using bottles.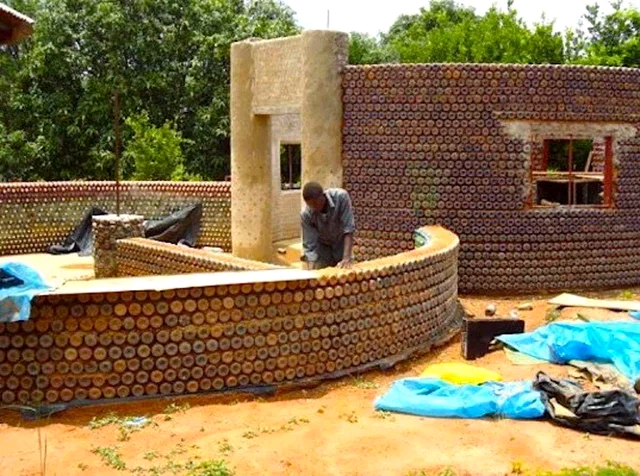 The main reason why the house was made using plastic bottles was to encourage the use of plastic bottles. The plastic bottles that people use especially to drink water then left to pollute the environment can finally be recycled into useful products. In this case however, you find out that they can be used to built a house. You may not believe it that a house can be made using the bottles from the bottom to the top.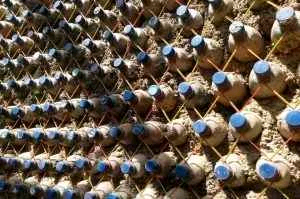 It is made in such a way that workers fill the plastic bottles with sand then they are linked at the neck by an intricate network of strings. This will make the house very stable or strong. This house appears to be the first in the Sub-Saharan Africa since there has not been such house before. From the pictures you can be able to see that it is the cheapest house that everyone can afford buying or building since the materials are readily available. You can get as many bottles as you can at the garbage site which have been left to decompose.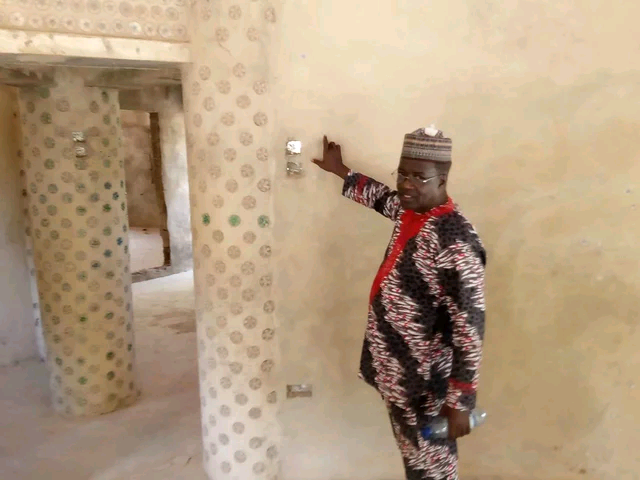 The house can be as big as having a bedroom, kitchen and a toilet. It is mostly build in circular shape to make it firm. This also makes it more beautiful. Any person with masonry skills will tell you that it is possible to come up with such a house.
What do you have to say about the above house? Leave comments, share and follow the channel for more. Thank you for reading.
Content created and supplied by: Israel.org (via Opera News )