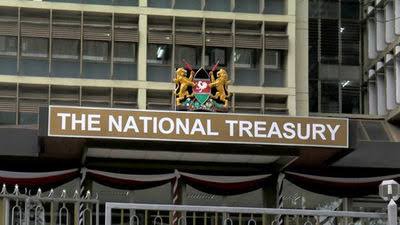 Pain motorist will feel at the pump will get sharper outside of the fuel stations as cash-strapped government seeks to fund revised budget of Kenya Shillings 3.01 trillions.
Rough estimates released last month and put spending plan for the Year from July 1st at 2.98 trillion which is 48 billion shillings slower than the figures released over the weekend.
The Treasury is betting on the Reversal of covid-19 tax relief measures and raft of new levies such as digital service task and minimum tax of 1% on company is gross turnover to raise more revenue for the year 2021-2022 financial year.
The state's hunger for more cash comes when the government knows very well that the economy is in bad state. This means,the taxpayer is likely to go deeper into their pocket to fund bigger government projects.
New Digital service charged at 1.5% of gross transaction is likely to pass to those shopping online,with the critics fearing it will kill the country's nascent online shopping space which civil servants have been enjoying.
The government is planning to raise the tax collection target for the year ending June 2021, the final budget policy statement just released shows. This means Kenya revenue authority will be more aggressive in collecting more tax and this will place all Kenyans.
Teachers on the other hand will have a difficult time because the fuel prices have gone up and many are commuters. They will have to go deeper into their pockets to pay for the hiked fare on Kenyan roads.
Do think increasing taxes will enable the government to fund bigger projects?
Source: The Standard newspaper (Page 8) 15/02/2021.
Content created and supplied by: KhaveiKE (via Opera News )